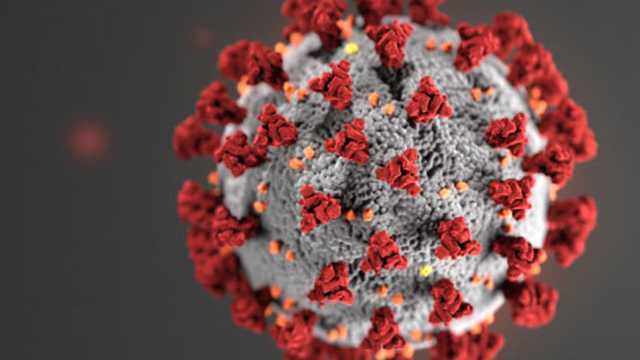 Daily update for COVID-19 in South Carolina (November 16, 2020)

Hide transcript
Show transcript
HERE IN THE WYFF NEWS 4. NOW YOU LIVE IN AN ANDERSON COURSE. WYFF NEWS 4. NIGEL: IN SOUTH CAROLINA DHEC REPORTS 981 NEW CONFIRMED CASES OF COVID 19. THE TOTAL CASES OF THE COUNTRY ARE MORE THAN 185,000 SINCE 19 STATES ON THE 27TH of 3800. DHEC SAYS MORE THAN 6600 TESTS RETURNED YESTERDAY. 14.7% OF THE TESTS WERE POSITIVE. IN NORTH CAROLINA, HEALTH POSITIONS REPORT MORE THAN 1900 NEW CONFIRMED CASES OF COVID 19. WHICH RAISE NORTH CAROLINA. – total number of North Carolina MORE THAN 314 000. STATE DEATH NOW IS MORE THAN 4800. >> In GEORGIA HEALTH CHILDREN REPORTED 990 CASES OF NEW confirmations COVID 19. THAT PROMISE total number of cases STATE OF WAITING FOR 387 000. DOKLADNITSITE HEALTHCARE ALSO REPORT 9 MORE KOVID 1
Daily update for COVID-19 in South Carolina (November 16, 2020)
The South Carolina Department of Health and Environmental Control (DHEC) has announced the following updates to COVID-19. Monday Cases and Deaths (scdhec.gov/COVID19) New Confirmed / Probable General Cases: 981/10 Summary Click Here New Confirmed / Probable Total Deaths: 27/4 Summary Click Here Cumulative Total (scdhec.gov/COVID19)Verified and Probable Cases: 185,390 / 11,227 Confirmed and Probable Deaths: 3873/270 Tests Performed in South Carolina: 2,348,090 Testing Opportunities (scdhec.gov/findatest)Test Opportunities Available Nationwide: 291 Percent Positive (scdhec.gov/ COVID19dashboard) 6,688 individual test results reported for the state on Sunday (excluding antibody tests) 14.7% percent positive Hospital data reports (daily): scdhec.gov/COVID19hospitals Extended Care Data (Tuesday and Friday): scdhec .gov / nursinghomedata Assisted Visiting Status (Tuesday): scdhec.gov/nursinghomedata Private, Public, and Charter Schools (Tuesday and Friday): scdhec.gov/schoolsThe i The information above and a detailed report District information, county demographic information, etc., is available at scdhec.gov/COVID19. The website is updated between 13:00 and 15:00 on weekdays and from 11:00 until 13:00 on weekends. Visit scdhec.gov/COVID19vaccine for the latest vaccine information. Additional information and resourcescesscemd.org scdmh.net accelerate.sc.gov
GREENVILLE, SC –
The South Carolina Department of Health and Environmental Control (DHEC) has announced the following updates to COVID-19.
Cases on Monday and deaths (scdhec.gov/COVID19)
Cumulative amounts (scdhec.gov/COVID19)
Confirmed and probable cases: 185 390/11 227
Confirmed and probable deaths: 3873/270
Tests performed for South Carolina: 2,348,090
Testing capabilities (scdhec.gov/findatest)
Test facilities available nationwide: 291
Percentage positive (scdhec.gov/COVID19dashboard)
6,688 individual test results reported nationwide on Sunday (excluding antibody tests)
14.7% positive
Facility reports
The information above, as well as extensive county-level information reports, demographics, etc., are available at scdhec.gov/COVID19. The website is updated between 13:00 and 15:00 on weekdays and from 11:00 until 13:00 on weekends. Visit scdhec.gov/COVID19vaccine for the latest vaccine information.
Additional information and resources
Source link