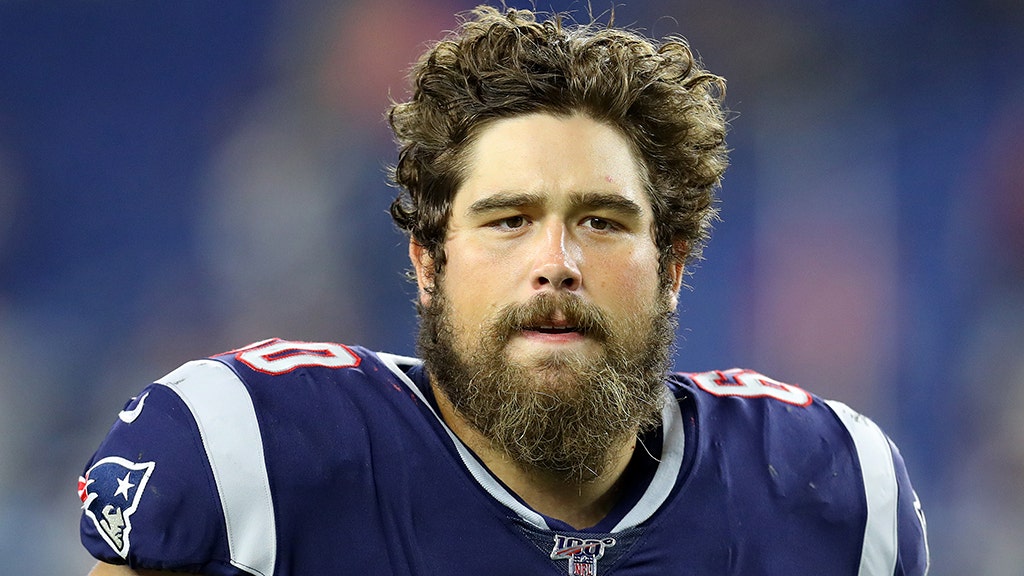 New England Patriots Center David Andrews was released from the hospital late Monday after being treated for a blood clot in his lungs.
Andrews 'hospitalization could put his 2019 season in jeopardy. Andrews is currently listed as a starter in the Patriots' latest depth chart. The athlete is the first to report on Andrews' hospitalization, and the Boston Globe reports he has left the hospital.
PATRIOTS 'FUNCTIONAL FOCUSES BEFORE FOOTBALL, NOT COCAINE PARIS
The Patriots have not commented on Andrews Hospitalization.
Andrews, 27, is entering his fifth season with the Patriots.
He has no particularly troubled history of injuries. He played all 1
6 games for New England in 2016 and 2018 and only missed two in the 2017 season. In his rookie year, Andrews appeared in 14 games. He also won two Super Bowl rings with the Patriots – one in 2016 and the other in 2018.
Click here to get the application of FOX NEWS
Ted Carras is listed as a backup center, though can play several positions if it needs to be. He joined the Patriots in 2016, but has only started five New England games during his career. He mostly plays right guard last season.