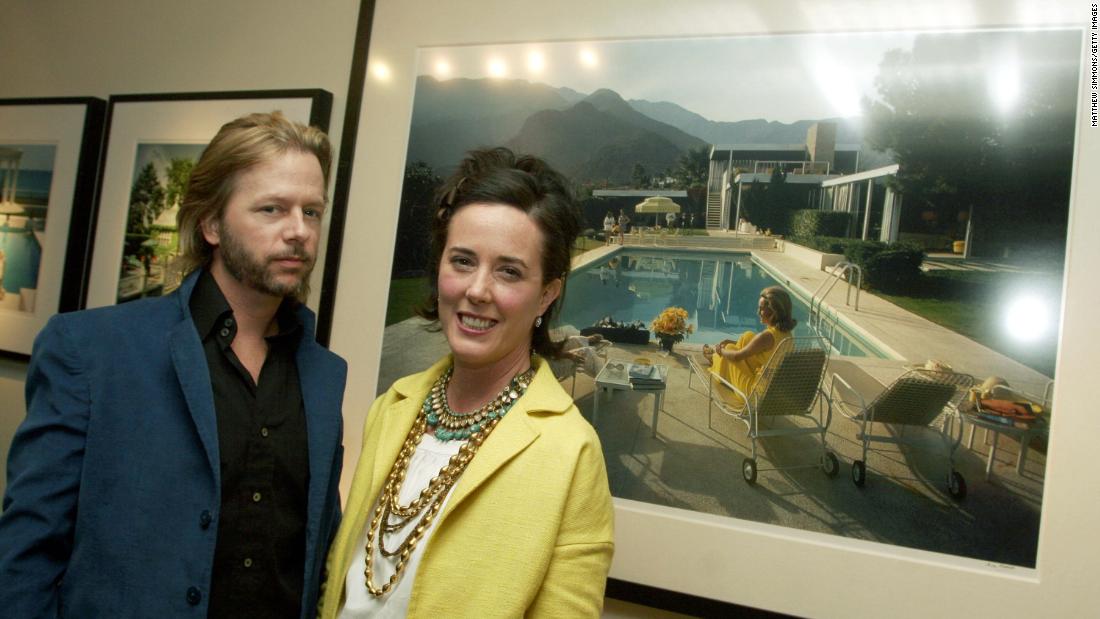 The comedian, 55, is back with a new Comedy Central show, "Lights Out With David Spade," and in a new interview discusses the successes and downsides he faced, including the death of his sister-in-law, fashion designer Kate Spade, who died by suicide at 55 in 2018.
"I feel like Katy would not have done it, five minutes later," he told The New York Times of his brother Andy's late wife, who suffered from depression and anxiety. "
" I do not know if agoraphobic is the word, but she did not. "
He added that the designer was" so funny, "but somewhat introverted. like to mingle a lot, she would have people at her house and she was always so funny, Spade said.
The comedian also talked about other tragedies that marked his life. He lost his stepfather to suicide at age 1
5, and the best friend and frequent costar Chris Farley was a fatal overdose in 1997.
"People just started going right and left, and I would sit and stare at a wall," he said . "I just said, 'OK, I guess I'll cross my fingers that it does not happen to everyone.' And more people would go. "
But, Spade said, he pushes on.
" Do you just stop doing what you're doing because of a tragedy? " he said, adding, "You have to go, well, I still like to do this."
"Lights Out" premieres July 29 at 11:30 ET on Comedy Central
Source link