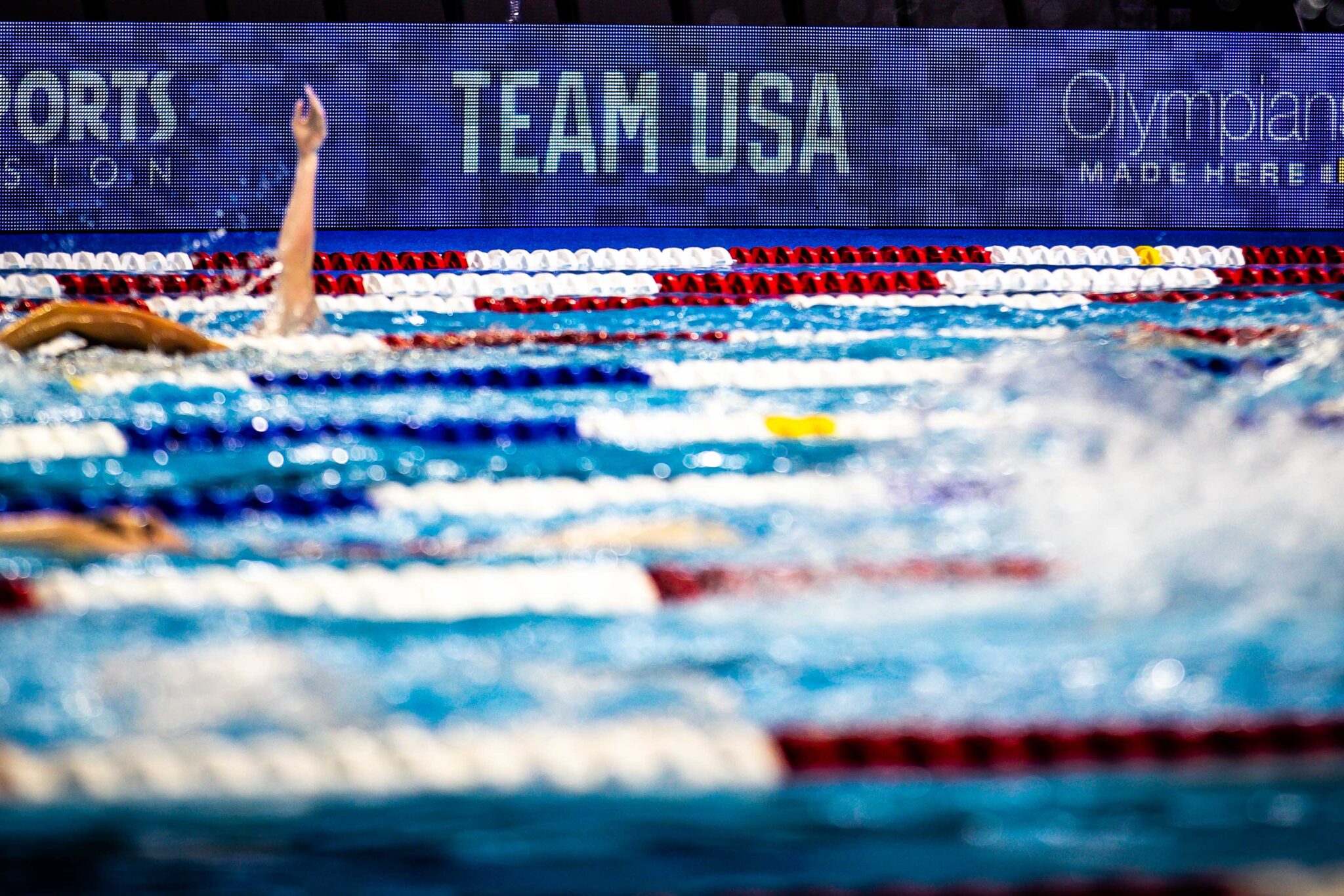 2021 OLYMPIC SWIMMING TRIALS IN THE USA
We have a shorter preliminary session on day 2, including only men and women 200 free, 100 breasts and 400 IM. Many of the events today are not heavily populated, as there are only 2 rounds of 200 freestyle for men and women and 400 IM for men, and there are only 3 mandates of 400 IM for women. On the other hand, the male 100 breasts have 11 heat this morning, making it one of the biggest fields in the wave I encounter.
200 free men will be a fascinating race, as only 10 athletes are competing this morning. 8 of the 10 will advance to Final A, where they will have a chance to advance to Wave II next week, and the bottom 2 swimmers this morning will be in the B Final tonight. Last night he was a 1
00 free champion, 17 years old
Patrick Simon
, is one of the names to watch in this race tonight. Samon is the second seed and one of 2 swimmers sown under 1:50. It also surfaced the top 100 free last night.
Similarly, last night's 100 backstroke champion for women, Autumn Hebig from the University of Nebraska, will seek to add another wave II event to its schedule. Haebig is the first seed in the 200 free for women, but the field is extremely narrow. There are only 16 swimmers in the event, so they will all qualify for the finals tonight and get a chance for a second swim, but only the top 8 will have a chance to advance to Wave II tonight. Hebig was in great shape yesterday, however, swimming all his life, both in the preliminary and final of the 100 women. If he can do the same today, there should be no problem with progress.
Former Denison swimmer Kt Kustritz is the best seed in the female 100 breasts. The excellent NCAA DIII is the first and only DIII swimmer to sample 1:00 in the women's SCY 100 breaststroke. She enters the meeting shy of the Wave II standard.
A pair of 18 and lower parts are tied for the best seed in the male 100 breasts. Carpet Capital is 18 years old Henry Bethel and Metroplex Gier Fenn both enter the match with a time of 1: 02.00. However, there are over 80 swimmers scheduled to compete in the event this morning, and they are all seated within about 1.3 seconds of each other, so this should be one of the most exciting pre-sessions of the session.
The youngest qualifier in the cycle is set to swim 400 IM for women. Now 13 years old Kayla Khan of La Mirada Armada was 12 last weekend when he hit his race time. Khan also set 3 national age group records for 11-12 girls last weekend, so we'll see if she can continue to compete at that level for the second week in a row. Ohio State Katie Trace, which won last night in the 200 men 's women, also swims 400 IM for women this morning. Trace is great for Buckeyes in the SCY version of 400 IM. We'll see if she adds a second Wave II race to her schedule.
There are also only 16 swimmers in the 400 IM for men, so everyone will get a second swim tonight. The name of the game will end in the upper half this morning to have a chance to move to Wave II tonight. This will be another captivating race, as 1-16 is separated by only 2.32 seconds.
200 FREE WOMEN – PREREQUISITES
World record: 1: 52.08 – Federica Pellegrini (ITA), 2009
American record: 1: 53.61 – Alison Schmidt, 2012
US Open record: 1: 54.40 – Alison Schmidt, 2012
World record for juniors: 1: 55.43 – Junxuan Yang (CHN), 2019
2016 Olympic Champion: Katie Ledeki (USA) – 1: 53.73
2016 US Olympic Champion: Katie Ledeki – 1: 54.88
Wave I Cut: 2: 01.69
Wave cutting II: 2: 00.24
Preliminary 8 best:
MEN 200 FREE – PREREQUISITES
World record: Paul Biedermann (GER) – 1: 42.00 (2009)
American record: Michael Phelps – 1: 42.96 (2008)
US Open record: Michael Phelps (USA) – 1: 44.10 (2008)
Adolescent World Record: Sunwoo Hwang (KOR) – 1: 44.96 (2021)
2016 Olympic Champion: Sun Yang (CHN) – 1: 44.65
2016 US Olympic Champion: Town Haas – 1: 45.66
Wave I Cut: 1: 50.79
Wave cutting II: 1: 49.65
Preliminary 8 best:
100 breasts for women – PREREQUISITES
World record: Lily King (USA) – 1: 04.13 (2017)
American record: Lily King – 1: 04.13 (2017)
US Open record: Jessica Hardy (USA) – 1: 04.45 (2009)
Adolescent World Record: Ruta Meilutyte (LTU) – 1: 05.21 (2014)
2016 Olympic Champion: Lily King (USA) – 1: 04.93
2016 US Olympic Champion: Lily King – 1: 05.20
Wave I Cut: 1: 10.99
Wave cutting II: 1: 09.55
Preliminary 8 best:
MALE 100 BREASTS – PREREQUISITES
World record: Adam Pity (GBR) – 56.88 (2019)
American record: Kevin Cordes – 58.64 (2017)
US Open record: Michael Andrew (United States) – 58.67 (2021)
Junior World Record: Niccolo Martinengi (ITA) – 59.01 (2017)
2016 Olympic Champion: Adam Pity (GBR) – 57.13
2016 US Olympic Champion: Kevin Cordes – 59.18
Wave I Cut: 1: 03.29
Wave cutting II: 1: 01.97
Preliminary 8 best:
WOMEN'S 400 IM – PREREQUISITES
World record: Katinka Hosu (HUN) – 4: 26.36 (2016)
American record: Katie Hoff – 4: 31.12 (2008)
US Open record: Katinka Hosu (HUN) – 4: 31.07 (2015)
Adolescent World Record: Yu Yiting (CHN) – 4: 35.94 (2021)
2016 Olympic Champion: Katinka Hosu (HUN) – 4: 26.36
2016 Olympic Champion in the USA: Maya DiRado – 4: 33.73
Wave I Cut: 4: 51.79
Wave cutting II: 4: 47.72
Preliminary 8 best:
MALE 400 IM – PREREQUISITES
World record: Michael Phelps (USA) – 4: 03.84 (2008)
American record: Michael Phelps – 4: 03.84 (2008)
US Open record: Michael Phelps – 4: 05.25 (2008)
World record for juniors: Ilya Borodin (RUS) – 4: 11.17 (2021)
2016 Olympic Champion: Kosuke Hagino (JPN) – 4: 06.05
2016 US Olympic Champion: Chase Kalish – 4: 09.54
Wave I Cut: 4: 25.99
Wave cutting II: 4: 23.24
Preliminary 8 best: