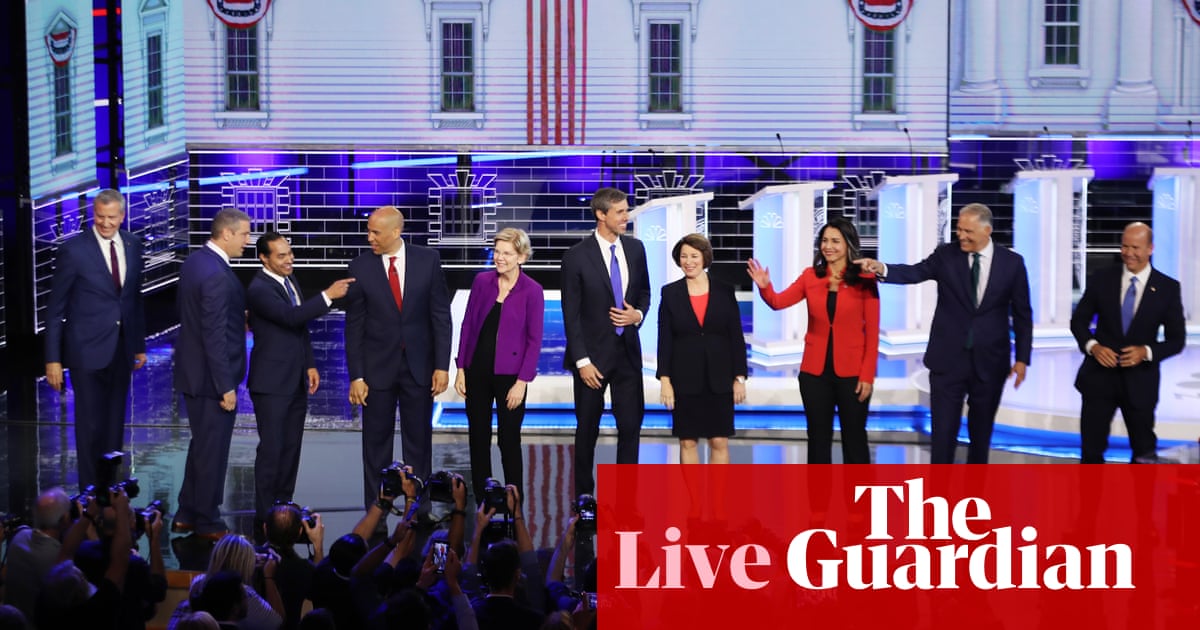 Candidates get 30 seconds to sell, here we are:
Delani : I am the son of a trade union assistant who works for a successful businessman. And I was successful. But this Presidential Manifesto is not for me, but for America to work. [His selling points from his NYC mayorship.] First we have to put the workers.
Inslee : I have three grandchildren and I love them all. On my last day on the ground I want to look at them in the eyes and tell them that he has done his best to protect them from the climate crisis.
Ryan : the working class is divided. I'm from industrial America, but there are problems everywhere. It is time for us to get back on track.
GABARD : the nation is based on the principle of service over itself. But we no longer have a government for people. For the rich and the strong. As president, my White House will be a lighthouse.
Castro : he begins with a speech to the crowd in Spanish. "They are a very fact that I can say that tonight" shows the progress we have made in this country. As a president, I will make sure people have good job opportunities. In January 2021
: "We will say adventures of Donald Trump". I'm from mid-west and I can beat Trump in places like Michigan and Wisconsin. Since then I have been a lawyer to fight for people's rights. We will beat Trump by calling for a sense of purpose in this country.
O'Rearch : My daughter turned 11 this week. I am on stage for her and for children all over the country. We need a new kind of policy that targets the next generation.
Warren : I think I would never have stood at such a stage for a million years. When I was a kid, I had no money to go to college, but I had a chance through college. This created the opportunity for a girl and opened my life. We can do this government for all.
Source link