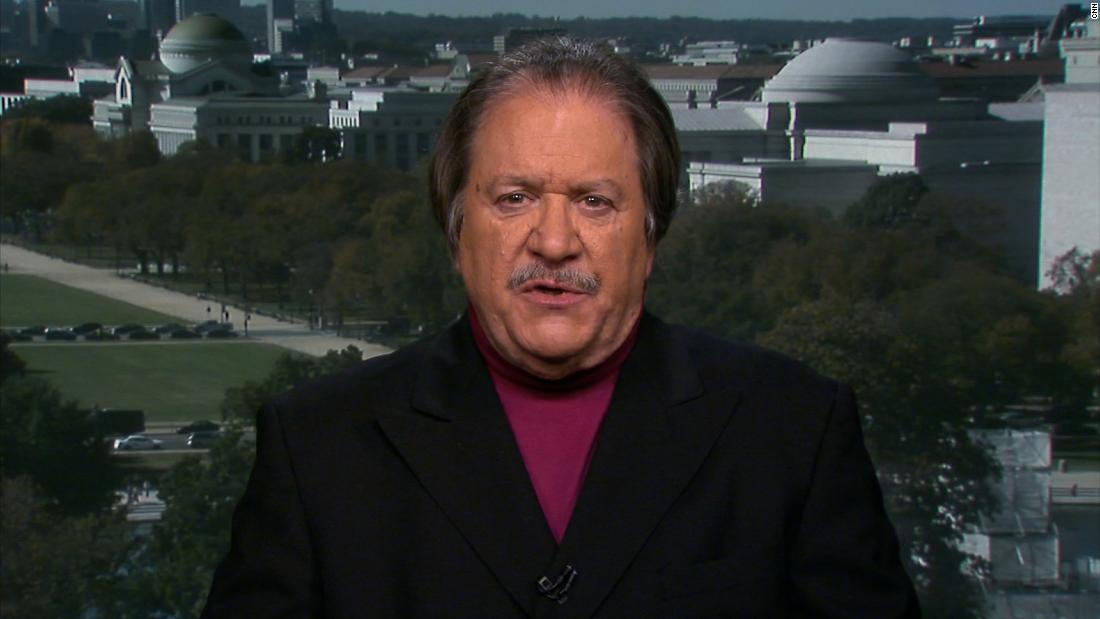 Democratic representatives. Kathleen Rice of New York and Tom Liu of California co-authored a letter to the Disciplinary Office on Wednesday calling for an investigation into Joseph DiGenova, a former U.S. District Attorney who serves as one of Trump's attorneys.
CNN contacted DC Bar to confirm that it had received the letter.
The letter comes just days after diGenova was accused of violating his professional code of conduct and ethics when, during a visit to the Howie Car Show, he said that Chris Krebs, former director of the Cybersecurity and Security Agency, infrastructure, "must be drawn in quarters. Dawns taken out and shot."
"If a lawyer licensed in the District of Columbia can ̵
1; while speaking in a representative capacity – publicly call for the death of his client's perceived opponents without consequences, the lawyer has not fulfilled his obligations in the same way. and immediately launch an investigation into Mr diGenova, "Rice and Lieu wrote in the letter.
On Tuesday, DiGenova tried to bring back her remarks, presenting them as a joke, saying in a statement released by Trump's campaign: "For anyone who listened to the Howie Carr show, it was obvious that my remarks were sarcastic and made a joke. . Of course, don't wish Mr. Krebs any harm. This was a hyperbole in political discourse. "
In their letter, Rice and Liu said diGenova's conduct violated at least three of the DC Bar Code of Professional Conduct and was "violent rhetoric" uttered earlier by Trump.
DiGenova's remarks, though far more extreme than others made by White House officials during the Trump administration, underscored the administration's crusade against informers and others who declared themselves in opposition during the presidency and refused to accept his conspiratorial view of the election.
Trump announced in November that Krebs would be "fired" from his job managing the Homeland Security's cyber unit, "in effect immediately" as Krebs' statement, in which he rejected Trump's allegations of widespread voter fraud , is "highly inaccurate."
Krebs reiterated his assessment that the election was secure in a post published Tuesday in The Washington Post, and he responded to diGenova's comments, saying he "will not be afraid of these threats to tell the truth to the American people."
"The 2020 election was the safest in US history. This success must be celebrated by all Americans, not undermined in the service of a deeply non-American goal," he wrote.
Digenova's remarks were quickly condemned on Monday by the government's reporting project, the informative group, which warned that such threats could have a chilling effect on officials seeking to expose wrongdoing.
The comments also do not respond well to a senior security official.
During a virtual panel discussion on the Chinese-initiated Aspen summit, the director of the National Center for Counterintelligence and Security, William Evanina, said diGenova's comments were entirely "inappropriate", "embarrassing" and "disappointing".
Jim Acosta, Zachary Cohen, Devan Cole, Caitlan Collins and Jake Tapper contributed to this report.
Source link