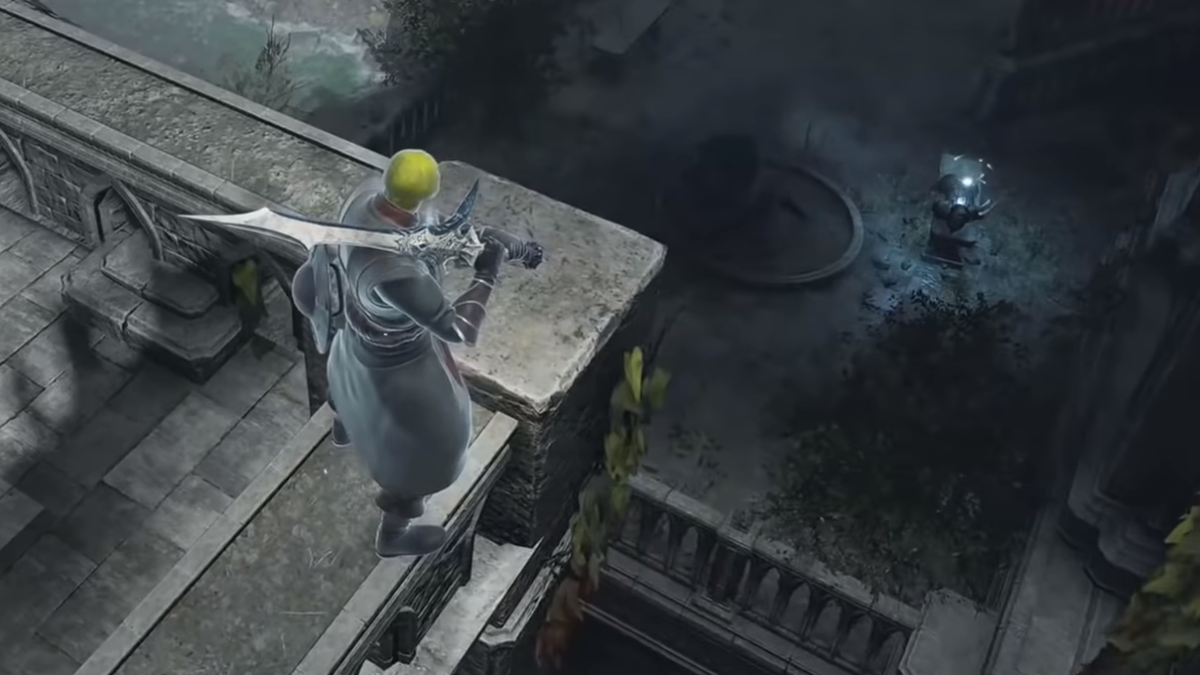 During the weekend, The souls of the demon players discovered secret door in a remake of the PlayStation 5 that was not in the original game. The abuse of photo mode has revealed that there is something beyond this door, but no one has yet figured out how to open it. However, a Speedrunner named Distortion2 almost reached this new area only to be hampered by the developers.
By using the method The souls of the demon Load your levels, Distortion finds a buggy way to climb the walls and get closer to the small yard behind the secret door. The only problem is that the developers were careful to close the area in invisible walls, leaving the element annoying out of reach for the moment.
Ever since I learned about the existence of the secret door, The souls of the demon players have united together to solve the mystery. They tried everything from wearing full sets of different armor to trigger something behind the scenes, to hitting the door with every weapon in the game. Some players have even gone so far as to use 79 of the new Gold Coin supplies in the game at the door, a reference to like an Easter egg at Bluepoint's Shadows of the Colossus remake, but to no avail.
The latest secret door unlock theory revolves around a pair of Bluepoint tweets. Earlier today, the developers hooked the players with a photo of the item behind the door, written with "I wish you were here!" Graphic. While the image is an obvious trick to keep players engaged, the body of the tweet itself seems to point back to a mysterious Bluepoint post since the last Halloween. Some believe that the one-year-old tweet may have some clue, but the hunt continues.
G / O Media may receive a commission
In any case, I'm glad that the gambit of Distortion2 doesn't work. I'd love to know what's behind the door right now, but it would be a little surprising to have the secret revealed in such a rude way. The Souls the community is nothing if it's not dedicated, so unless the door unlock is related to some update or patch for developers, I'm sure we'll have an answer soon enough.