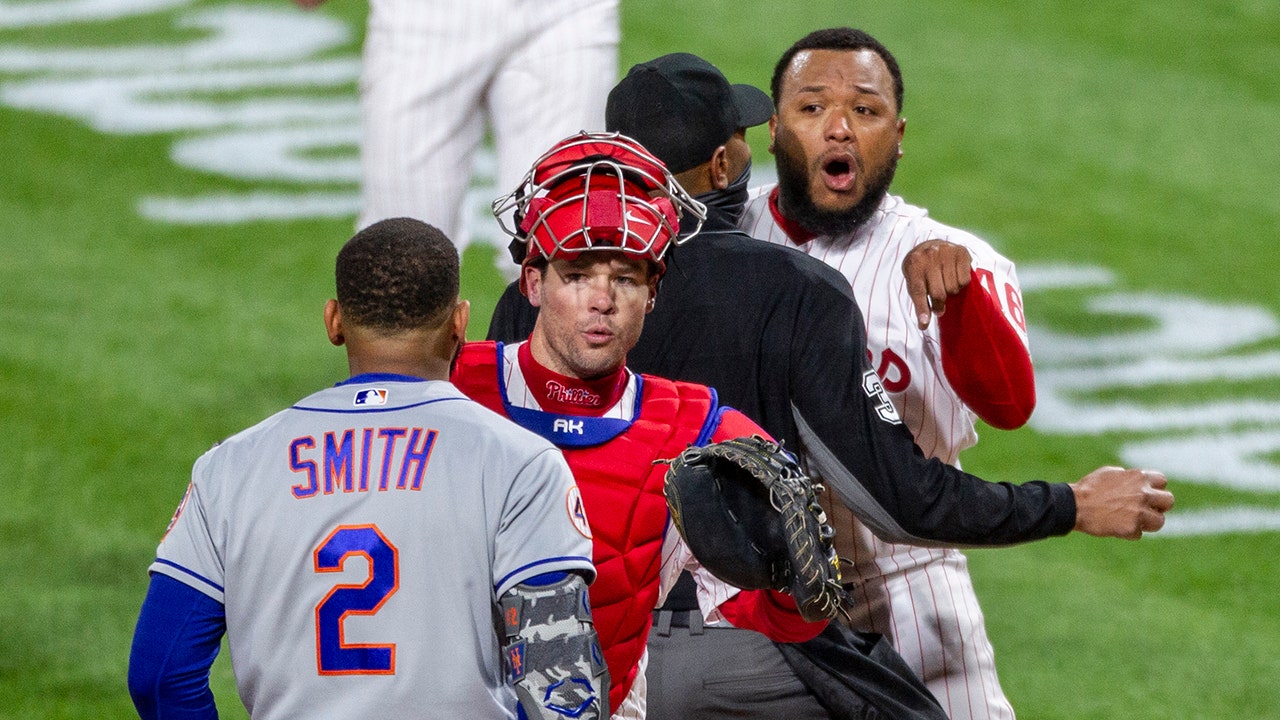 The New York Metz probably didn't expect it to be below .500 at this point in the season, and part of the disappointment seemed to boil over Friday night as Dominic Smith entered it with Philadelphia pitcher Phyllis Jose Alvarado.
Smith, who ended up losing 2-1 to Phyllis 1-for-4 to bring his average watt to .206, made an exception to Alvarado's intensity and shouts after being hit. Smith shouted and the two players provoked an intense war of words.
CLICK HERE FOR MORE SPORTS COVERAGE ON FOXNEWS.COM
The outside player then called out to the facilitator as he spoke to reporters.
"I don't mind people striking and pitching things on the pitch. I̵
7;ve never been such a player, but I don't mind; I love him," Smith told ESPN. "But he points at me, he comes after me, things like that – I'm an old man. Come see me if you really have a problem and we can really handle it.
"That's how I look at it. He waited for his team to grab him and other things. But I'm right there. He can meet me in the tunnel tomorrow if he really wants to do it."
LOTTO HITS THE 300TH HOUSE, ADDS 2 DOUBLE LIKE RED BYAT CUBES 8-6
According to the Philadelphia Inquirer, tensions between the two players began earlier in April after Alvarado hit Michael Conforto off the field. Smith objected.
"I don't think we forget things like that," First Baileys Phyllis Reese Hopkins told Inquirer. "If the boys attack us, those are things we don't forget. I don't expect there to be a carryover tomorrow other than the fact that it's Phyllis and the Mets, and that's it."
Click here to get the FOX NEWS app
Phyllis finished April in first place in the National League East, while the Mets finished the month in fourth place, but only for the game of the division leaders.
Source link