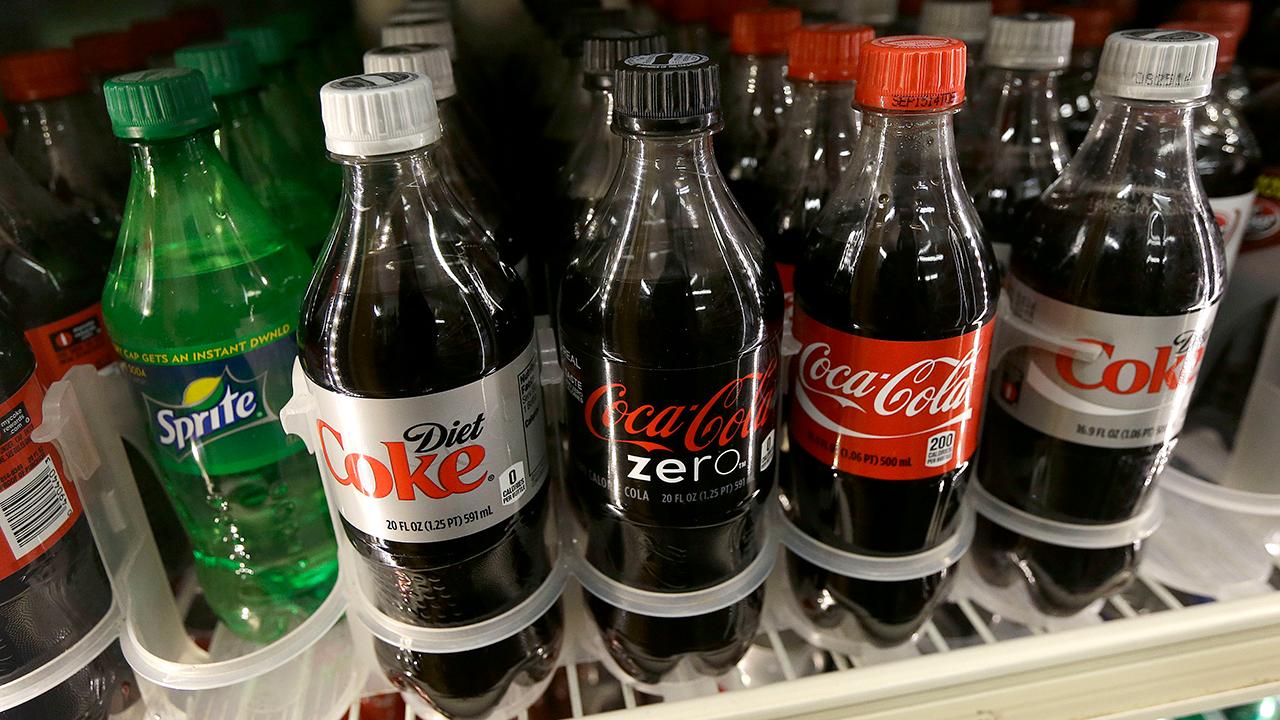 While reaching a diet soda or may seem like a healthier choice at the time, a new study is linking the artificially sweetened with a higher risk of heart attack and stroke. The study, which involved data from 82,000 women aged 50-79, found that only 5.1 percent of participants were drinking two or more artificially sweetened beverages a day, but that group was determined to have a 23 percent higher risk of stroke in general, and and 29 percent higher likelihood of suffering from heart disease.
That group was also found to be 16 percent more likely to die than any other woman involved in the study.
"Many well-meaning people, especially those who are overweight or obese, drink low-calorie sweetened drinks to cut calories in their diet, "Yasmin Mossavar-Rahmani, the study's lead author, told USA Today. "Our research and other observational studies have shown that artificially sweetened beverages may not be harmless, and high consumption is associated with a higher risk of stroke and heart disease."
The authors cautioned that the study, which was published in the American Heart Association's journal, Stroke, shows an association rather than a cause-and-effect situation
"We do not know which artificial sweeteners are consuming, so we do not know which artificial sweeteners may be harmful and which may be harmless, "Mossovar-Rahmani said.
28 STUDENTS HOSPITALIZED AFTER EATING VALENTINE'S DAY CANDY: REPORT
Previous studies have linked artificially sweetened beverages to a higher risk of dementia. In 201
2, AHA and the American Diabetes Association warned that while artificial sweeteners can help lower sugar intake, "when judiciously used," more research was needed on non-nutritive sweeteners and cardiovascular risk
Still,
In an AHA scientific advisory published in July, experts warned against regular and long-term consumption of diet beverages, especially in children, and urged people to replace sugary and diet drinks with plain, carbonated or unsweetened flavored water.
CLICK HERE TO GET THE FOX NEWS APP
"We hear a lot about the potential adverse effects of low-calorie sweeteners, but much of it is speculation. We have to go with the available evidence, "Alice Lichtenstein, director of the Cardiovascular Nutrition Laboratory at Tufts University said at the time. "The best advice we can give at this time is to ramp down intake and avoid excess consumption."
Source link