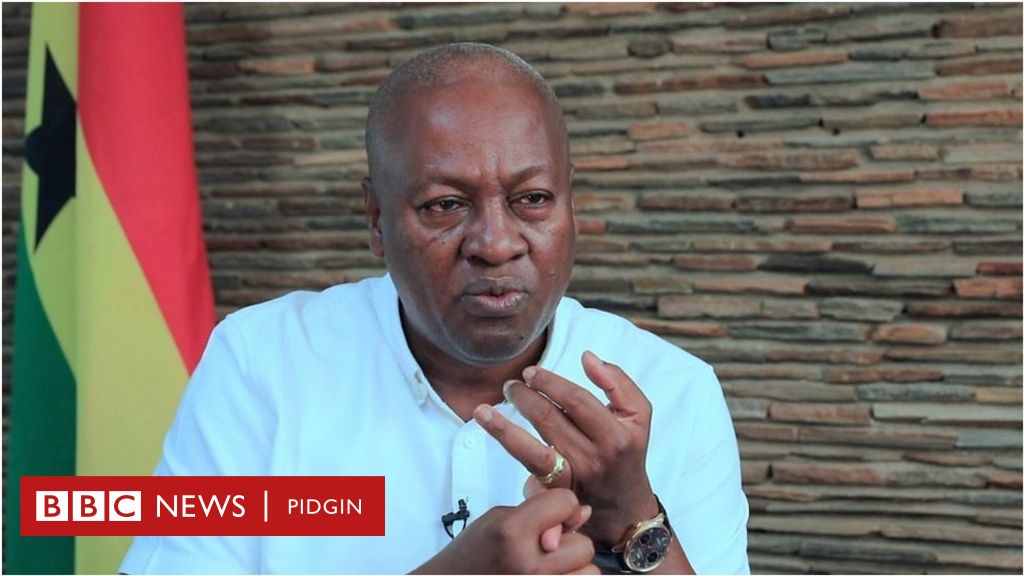 "Since leaving office, Ghanaians have demanded that life deteriorate and the economy deteriorate."
John Mahama, a candidate for president of the National Democratic Congress, says Ghana's economy is in intensive care under the current government.
Mr Mahama told BBC Pidgin in an exclusive interview that Ghana's economy was collapsing under President Akufo-Addo.
According to am, "the economy will be the worst in the Fourth Republic.
The Minister of Finance is preparing books. "As we leave the office, the people of Ghana are making life worse and the economy is getting worse," he added.
On December 7, Ghana drilled to elect a new leader.
The best candidates in the competition, Nana Akufo-Addo NPP and NDCs John Mahama, are favorites of 12 presidential candidates.
Source link