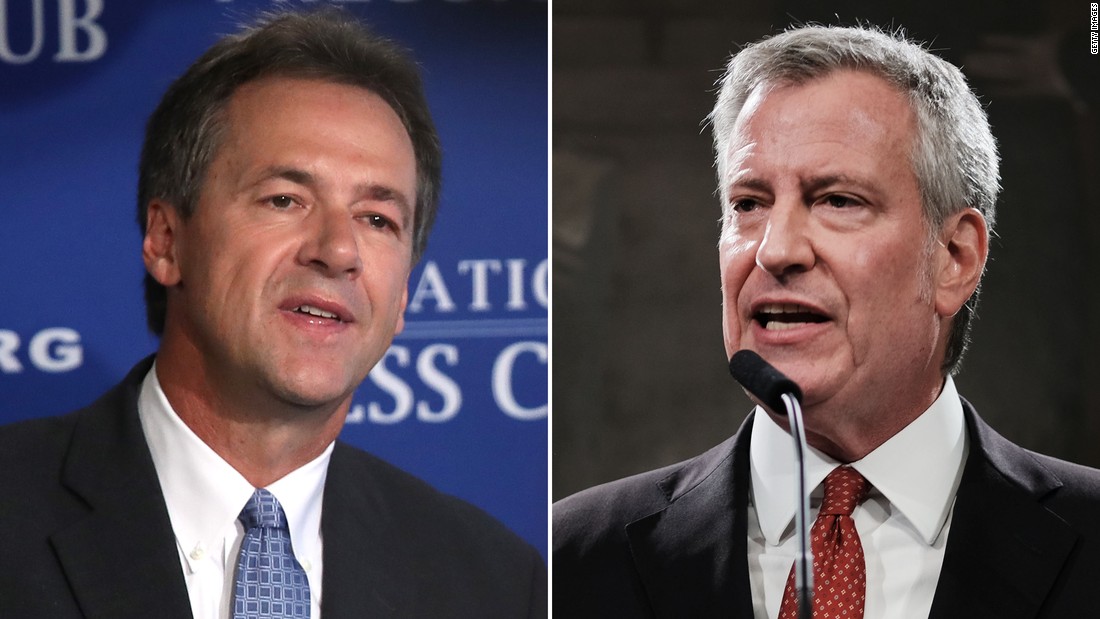 New York Mayor Bill de Blasio is enjoying success in his city on several progressive issues such as universal pre-K, raising the minimum wage and expanding paid sick leave for workers.
Here is his current position on these key issues:
Health : De Blasio argues that healthcare should be right and supports a move to government run a system like "Medicare for All" – which would create a government-backed health plan – as well as the elimination of private health insurance. He said he supported the state's move to create public health programs in the absence of a federal system.
Climate crisis : De Blasio supports the Green New Deal, the broad plan for tackling renewable energy infrastructure and climate change proposed by New York reporter Alexandria Ocasio-Cortez and in April announced version 14 billion dollars for New York. The New York plan aims to reduce carbon emissions by 40% of 2005 baseline by 2030 and reach carbon neutrality by 2050. De Blasio also supports the Paris Climate Agreement and signed an executive order to keep New York to the standards of the agreement.
Gun Violence : De Blasio is a member of the Mayors Against Illegal Weapons, a coalition organized by Everytown for Weapons of Security, a gun control group funded largely by de Blasio's predecessor Michael Bloomberg. In June, de Blasio called for New York pension funds to be released by the creators of Nar. Assault weapons and high capacity magazines.
Immigration : De Blasio has taken concrete steps in New York to expand the services and civil protection of undocumented immigrants, including providing access to city identity cards and free legal advice. He advocated for immigration audits, including giving some undocumented documents that were brought to the US as children a path to citizenship.
Economy : He voiced support for repealing Trump's tax cuts in 2017 for the wealthy and corporations. In July, he introduced a Fair Share tax plan that included an asset tax over $ 10 million, a 50% -60% inheritance tax of more than $ 1 million, and an increase in maximum income tax caps to 50% on income between $ 1 million and $ 2 million and 60% for incomes over $ 2 million. He would also impose a one-time 40% tax on assets over $ 50 million for anyone who renounces their US citizenship – what he calls "conversion tax." He calls for a minimum hourly wage of $ 15, paid sick leave and a stronger worker protection through his 21st Century Workers' Rights Bill.
Source link