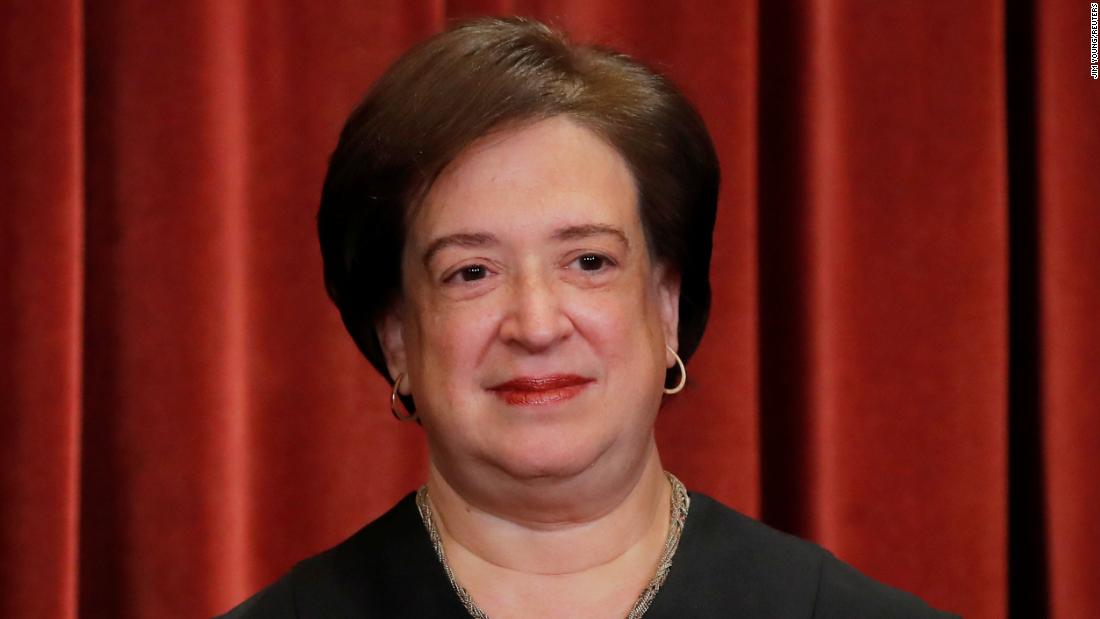 Cagan opposed a case in which the owner of the property opposed the government, but liberal justice clearly indicated that she was also looking forward to putting a marker and hinting that a newly consolidated conservative majority could be dismissed in a similar way and other areas, These areas could include access to abortion, positive action and LGBT rights – all issues that go to the High Court.
Kagan's crying coincides with that of Ruth Bader Ginsberg last week when Ginsberg called the retirement of swing vote Anthony Kennedy "the biggest consequence" of the current term and "perhaps for very forthcoming deadlines."
According to her, Kagan also nodded in a sign of disagreement that Stephen Breyer wrote last month when the majority rejected the precedent in a case called the Franchise Tax Board. of California against the Hawk about whether a state can be sued in a court of another state without its consent.
"Today's decision can only get someone to think about which cases will ignore the Court further," Breyer said, verifying the name of the 1
992 opinion, which confirms the decision by Rowe vs. Wade to legalize abortion. Friday's opinion, Cagan picked up Bryer's line.
"Well, it does not take long," she complained. "Now one can wonder again."
"When a theory calls for a precedent to be preceded by a false precedent," Cagan said, "this is a sign that the theory itself may be wrong." The theory of the majority is exactly that. What do the Supreme Court judges say when they talk about overcoming important cases "data-src-mini =" // cdn.cnn.com/cnnnext/dam/assets/190219120707-01-scotus-0219-small-169.jpg " data-src-xsmall = "// cdn.cnn.com/cnnnext/dam/assets/190219120707-01-scotus-0219-medium-plus-169.jpg" data-src-small = "http: // cdn. cnn.com/cnnnext/dam/assets/190219120707-01-scotus-0219-large-169.jpg "data-src-medium =" // cdn.cnn.com/cnnnext/dam/assets/190219120707-01-scotus -0219-zoom-169.jpg "data-src-large =" // cdn.cnn.com/cnnnext/dam/assets/190219120707-01-scotus-0219-super-169.jpg "data-src-full16x9 = "//cdn.cnn.com/cnnnext/dam/assets/190219120707-01-scotus-0219-full-169.jpg" data-src-mini1x1 = "// cdn.cnn.com/cnnnext/dam/assets/ 190219120707-01-scotus-0219-small-11.jpg "data-request-load-not-loaded" data-eq-pts = "mini: 0, xsmall: 781 "src =" data: image / gif; base64, R0lGODlhEAAJAJEAAAAAAP /////// wAAACH5BAEAAAI ALAAAAAAQAAkAAAIKlI + py + 0Po5yUFQA7 "/>