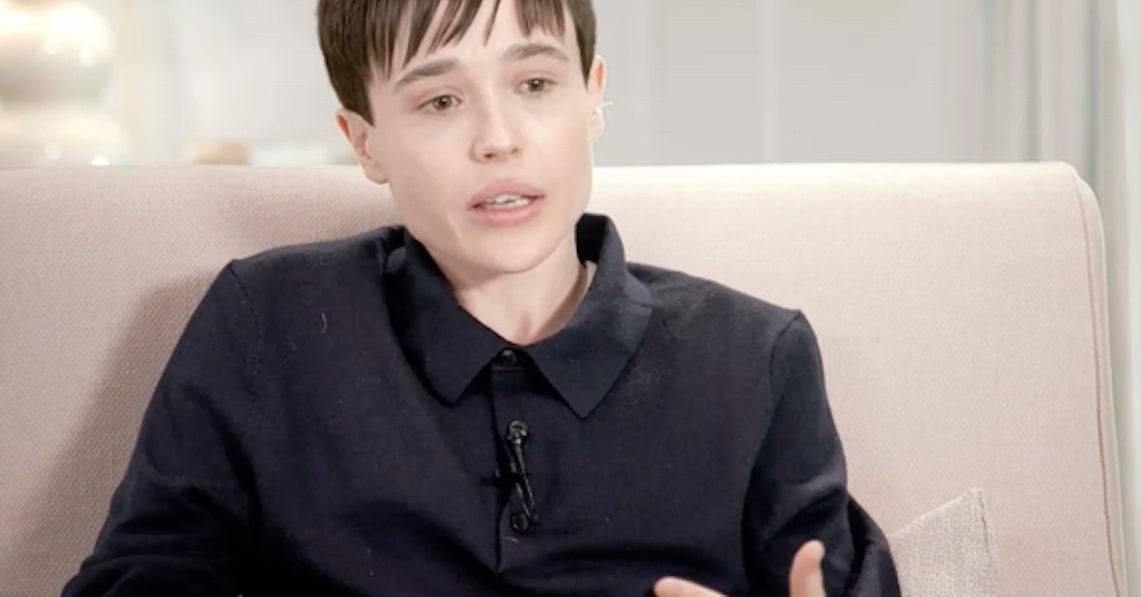 During the interview, Paige also discussed a case in which he collapsed during the afterparty for the prime minister of begining.
"There was so much press and so many premieres around the world, and I was wearing dresses and heels at almost every event," Paige recalls before discussing a moment when his manager offered him dresses to choose the prime minister.
"I lost it, it was like a movie moment," he explained. "That night, after the premiere of the afterparty, I collapsed. It's something that happened often in my life, usually corresponding to a panic attack."
Paige told Oprah how the incident reflected "every experience you've had since you were a child, people say, 'The way you sit is not feminine, you walk like a boy.' The music you listen to as a teenager. ' Obviously the way you dress. "
"Every single aspect of being constantly watched and put in a box in a very binary system. That's what it leads to."
Paige also talks about her Oscar nomination for Best Actress for the 2008 film. Junowhich he described as "quite intense time".
"I remember feeling so impossible to communicate with people about how bad I was because there was obviously so much excitement," he continued. "The film suddenly became a big hit, I became quite famous, all that stuff, and I felt like I couldn't just express the degree of pain I was experiencing."
Paige told Oprah she "can't" look at pictures from the red carpet at the Oscars that year: "People can look at this and say, 'Oh my God, this man is crying about the night he went to the Oscars. "
"Again, I think that prevents you from being able to not just feel the pain, but to reflect on the pain," Paige continued, "even if you start sitting and lifting everything and finally facing it all."
Watch the full interview on Page with Oprah on Apple TV +.
Affiliate support services are available at Trans Lifeline. You can call the hotline at (877) 565-8860.
BuzzFeed Daily
Keep up to date with the latest daily news with the BuzzFeed Daily newsletter!
Source link