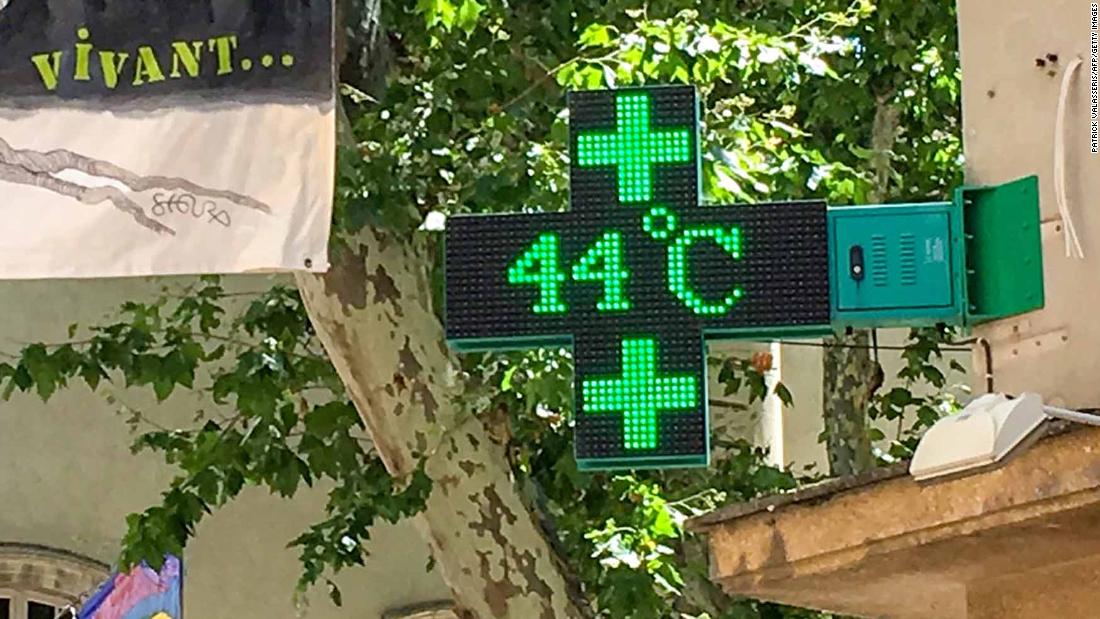 Mercury reached 45.1 degrees Celsius (113.2 Fahrenheit) just before 3 o'clock. local time in Villevieille, in the department of Gard in southern France, according to the French national meteorological service Météo-France.
This is 1 degree higher than the previous record since 2003.
About 4,000 French schools were closed on Friday. The working hours of the parks and public pools were extended.
The French authorities have taken a number of radical steps this week to prevent the tragic consequences of the 2003 heat wave, which killed about 14,000 people. after the heat wave of 2003. Some municipal buildings were open to cooling rooms and streets were wet showers.
Climate scientists warn that heat waves such as this are becoming more common and heavier due to the climate crisis. Meteo-France said the frequency of such events is expected to double by 2050.