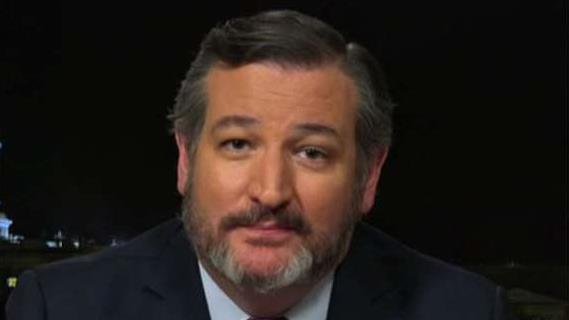 U.S. Senator Ted Kroes, R-Texas, has hit the media for their "breathless" coverage in the investigation of Russian Special Envoy Robert Mueller on Tuesday night at Hannity. For President Trump and the country, after Muller presented his report to the Justice Department and the Attorney General, Bill Bar issued a summary of Müller's findings. The media was talking about a lack of factual basis for two years, Cruz told Fox News Shaun Hanti. And the whole media has an egg on its face. And what are they doing now? They do not apologize. They do not go back. They do not say, "God, our facts are wrong."
"Instead, they are attacking," continues Cruz. "We see every Democrat turning around to say," Oh, no, it does not matter to the secret agreements. It does not matter for crimes or evidence. "And note my words, Sean: The Democrats in the House will still impale the President, not for any evidence, not because of any crime, but because he is Donald Trump and they hate you, Donald Trump and he shows how extreme they are.
"Mark my words … The House's Democrats will nevertheless immit the President. "Not for any evidence, not for any crime, but because he is Donald Trump and they hate Donald Trump."

̵

1; Senator Senate Terus, R-Texas
buries a negative news for his former opponent, the 2020 candidate Beto O'Rourke, during the mid-term elections 2018
CLICK HERE TO RECEIVE NEW FOX
In 2017, they have evidence that Beto may have committed several crimes and the reporter questioned Beto about the record and he confirmed it, but then made a deal and said : "Well, we will not report this to the elections in 2018. Why? Because they want to win the Democrat, they want Beto to beat me," Cruise said, "Now that Beto fights against Bernie and all the other left- now Reuters will report it, the left wing of the Democratic Party. "
Source link