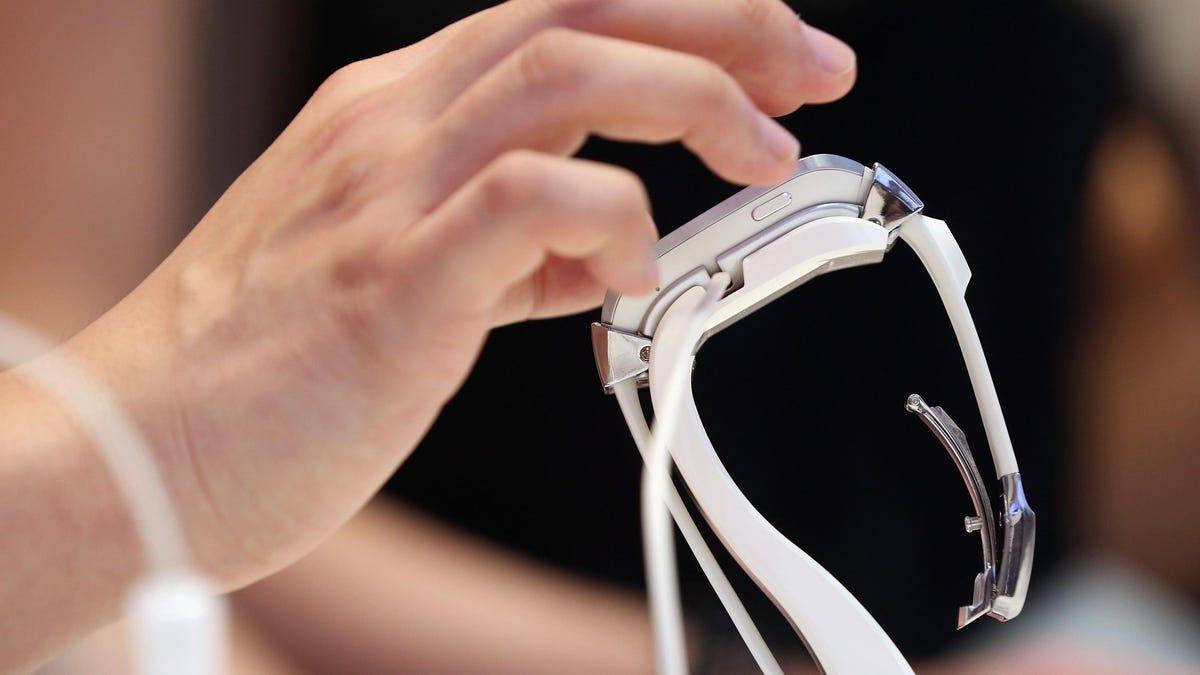 Facebook is reportedly developing a smartwatch to take over Apple, and while those of us who have been paying attention to Facebook maniacs for several years are shrinking, there is clearly a Facebook hardware market – see the success of its Smart display Portal.
But a smartwatch can be a different story. If you've read between the lines, Facebook's interest in wearable devices may come as no surprise. We already know he's dealing with a pair AR glasses with Ray-Ban, and deep dive blogs from their Facebook Reality Labs hinted at "soft wrists, "Haptic gloves" and "wearable for wrist mountingAs key elements for interaction with AR interfaces. However, they were more theoretical. This smartwatch, which is claimed, is very real and will probably include two cameras, a heart rate monitor and links to Facebook's social media platforms.
According to On the edge, the unnamed and unconfirmed Facebook smartwatch will have a 1080p autofocus camera on the back and another on the front for video calls. This is a bit strange when you think about how most smart watches are designed. However, it turns out that Facebook uses the same approach as the Fitbit Blaze, where the watch itself can be removed from a stainless steel frame. Any videos or photos clicked on the wrist will be able to be shared with other Facebook apps, including Instagram. The report also claims that the watch will be available in white, black and gold and will maintain stand-alone connectivity via LTE.
Soon Information report confirms some of these details and adds that the watch will work with an open source version of Android. (Although Facebook eventually announced plans to build its own operating system. To which we say: Success.) The watch is also intended as a way to connect to other health and fitness services, such as Peloton and Strava, without having to switch via Apple or Google. It is assumed that the messages on the watch will "focus on fast interactions that would otherwise take place with a smartphone."
Facebook is apparently planning an AR ecosystem that includes a smartwatch. Publicly hinted at detecting electrical signals from your brain to your hand to control gestures, a technology called electromyography. And while it sounds like science fiction, there are already accessories that do that, and Apple has just announced its own version of it. comes in watchOS 8 later this fall.
G / O Media may receive a commission
There's a hell of a lot to unpack here, but most of all, it's not clear where Facebook's smartwatch should fit in the increasingly crowded landscape. At Google I / O, Google and Samsung have announced that they are joining forces to create "Unified" Wear OS. It was a bold message and if companies can do it, will probably be the dominant platform to which all but Apple and iOS users will flock. Huawei and OnePlus are two other companies that recently announced their own smartwatches. (Although the last one was a complete parody.) Then there is the annoying fact that the Apple Watch completely dominates the field, with a long lead that left the competition stirring. Another potential problem is third-party application ecosystems – the lack of developer support for Tizen OS is exactly why Samsung has returned to Google's Wear OS. Given that both reports say Facebook is aiming for a high-end watch in the $ 300 to $ 400 range, it should deliver here. Of course, there are a decent number of their own applications, but they alone will not be enough to convince users who have already invested in other platforms to switch.
Not only is Facebook late for the game, but it also has the difficult task of convincing users that they need to trust Facebook with their personal health information. When Google first bought Fitbit, it raised concerns that Google would misuse Fitbit's health treasure trove. So much so that at that time it led to many think about Fitbit alternatives, although it took more than a year for the deal to be officially approved. Facebook ranks last in Insider US Digital Trust Survey 2020, and 2019 NBC News / Wall Street Journal poll found that 60% of Americans do not trust the company at all when it comes to personal data protection. Health data is even more sensitive. This raises questions about whether Facebook's health feature will be compelling enough to persuade users to launch their smartwatch – especially when FDA-cleared heart clock health features are now commonplace and other monitoring options for sleep apnea and blood sugar levels it is said to be in the process of working.
I am aware that if you want your health data to remain private, smartwatches are certainly risky. But we are already far from that. These devices can and have saved lives, and despite some skepticism at first, wearable devices don't go anywhere. Why choose a smartwatch made by a company whose founder called early users "Dumb fuck" that they trust him? Why trust the company that had irritability of a whole page in several national newspapers because Apple introduced stronger privacy features? I have two drawers full of smartwatches launched in 2020 – there are many smaller evils to choose from.
But Facebook seems discouraged by the fact that its terrible reputation may not inspire people to waste their smartwatch.. According to The Verge, the company is already working on the second and third generations of the smartwatch, although the first will not start – if it does – for at least another year. Who knows, Facebook can always prove us all wrong. And if it doesn't, well, we can all grab the popcorn and watch the disaster unfold.
Source link