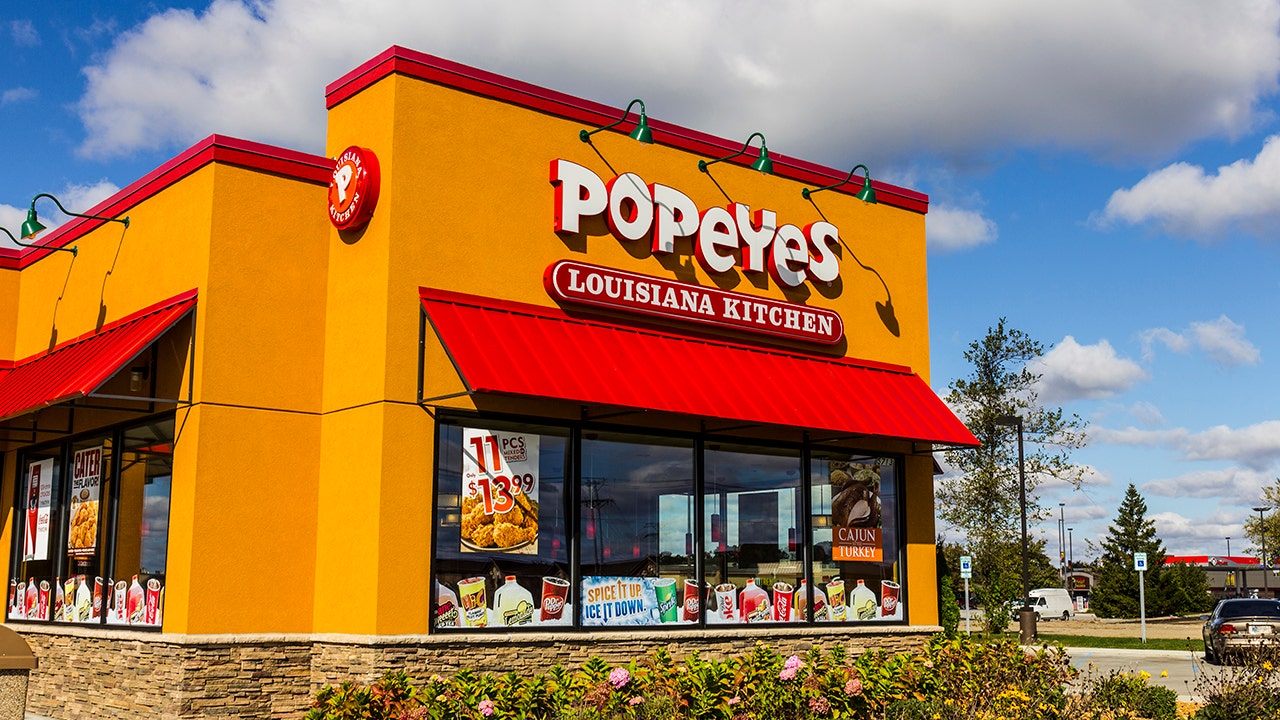 A video posted on Facebook suggests that he was fighting a customer and employee at the Popeys restaurant in Maryland.
A viral video released Sunday by Kenyan K. Souters shows how two men quarrel behind the counter as customers and other employees watch.
Suders, who said he was at a fast food restaurant to grab his daughter's "famous chicken sandwich," said the manager believed he was "a little aggressive" with customers, Baltimore reports Sun.
MARILAND MAN, 28, WAS STABILE AFTER MEETING THE POPISH LETTERS PANDIC, POLICE SAYS
"souvenir" the wife of the woman to jump over the counter to face the worker.
The witness said that he had spoken to the manager after the duel.
"He looked at me and said 'these people are crazy' and I said, with respect, these are not people, this is you, you have to change how you talk to people," Soutree said. "He said it was a rough day."
CLICK HERE to sign up for our life newsletter
Investigators confirmed that the incident was caused by a confrontation between client and employee after customer requested reimbursement.
The battle captured in the video only happened one day before a man was stabbed to death outside another Maryland Popeyes. The stabbing came after two clients reported that he had encountered one of the men cutting a line reserved for the popular chicken chicken sandwich.
Click here to download the application of FOX NEWS
Harford County Sheriff's spokesman Kyle Anderson said Sunday night's battle was unrelated to Popes' popular food.
"None of these incidents appear to be related to the recent launch of a chicken sandwich," Andersen said. Popies did not ask for further police action. "
Talia Kaplan contributed to this report