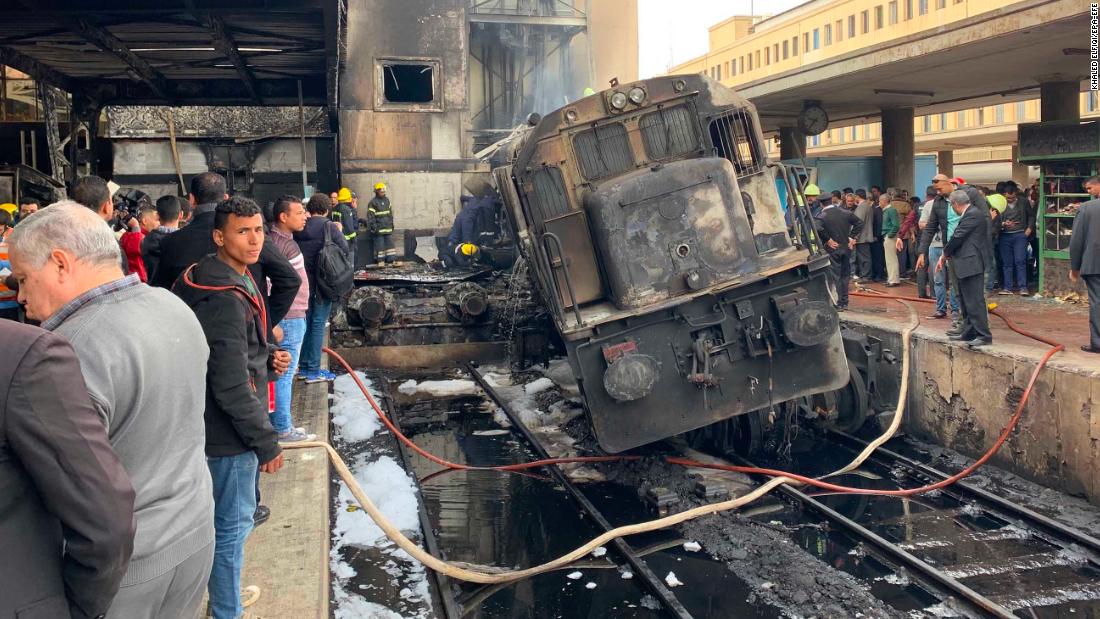 The Ramses station in central Cairo was set on fire after a train collided with the platform and its tank exploded, the Al-Ahram state-owned information site quoted sources of security.
"People screamed and had calls on the station's microphone to allow people to evacuate," said eyewitness Ahmed Ibrahim to CNN, saying he had saved a wounded girl. "They told us not to approach the dead. Their bodies were in a pile on the other side.
Another eyewitness, Sami Rafaat, told CNN: "I saw the train speeding up as if it did not go to the station but was in a race, there were bodies on the platform and on the rails."
The images published in the social media showed the charred bodies of the lively station in the heart of the capital Other online photos revealed a darkened platform and smoke, which and more than an hour after the collision, the body parts were still scattered around the toilet near the collision, and the traces of charred bodies stained the platform
Egypt has a history of deadly railroad incidents, the most deadly rail crash in the country happened in 2002 when more than 320 people died in a passenger train fire