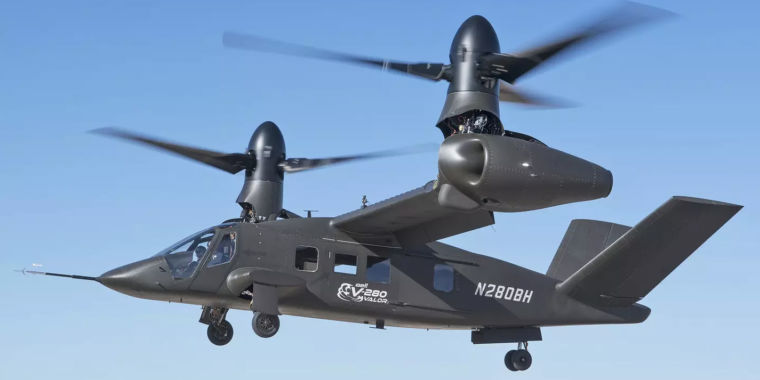 The Sikorsky UH-60 Black Hawk and its many variants have been the backbone of the US Army's helicopter force for decades. Designed during the Army's last major helicopter procurement push in the 1980s, the Black Hawk now flies in some form in all of the military services. But its range and speed have become limiting factors in the Army's airborne assault operations. And to add to the problem, the Army lacks a scout helicopter that meets the demands of deployment overseas. The Eurocopter UH-72 Lakota is not capable of fighting, so AH-64 Apaches has played the role of armed scouts with the help of drones.
As a result, the Army has two separate helicopter procurement programs running for the first time since the Black Hawk and Apache were in the pipeline. The two programs, which emerged from the "capability sets" of the Army's Future Vertical Lift program, seek Black Hawk and Kiowa replacements that are "optional manned" ̵
1; meaning that they can fly with or without an aircrew-as well as being easier to
The Black Hawk replacement competition, which the Army is now calling the Future Long Range Assault Aircraft program, is the most fully formed of the two so far, with two contenders already in the prototype phase. The goal of the program is a flight that is faster, longer ranged, more lethally armed, stealthier, more rugged, and more agile than the Black Hawk, while at the same time being more intuitive to fly. And it should be affordable.
Enlarge
/

The Bell V-280 Valor " src="https://cdn.arstechnica.net/wp-content/uploads/2019/02/Bell-V-280-Valor-640×346.jpg" width="640″ height="346″ srcset="https://cdn.arstechnica.net/wp-content/uploads/2019/02/Bell-V-280-Valor-1280×692.jpg 2x"/>

This image is licensed under the Creative Commons Attribution-Share Alike 3.0 Unported License
Source link