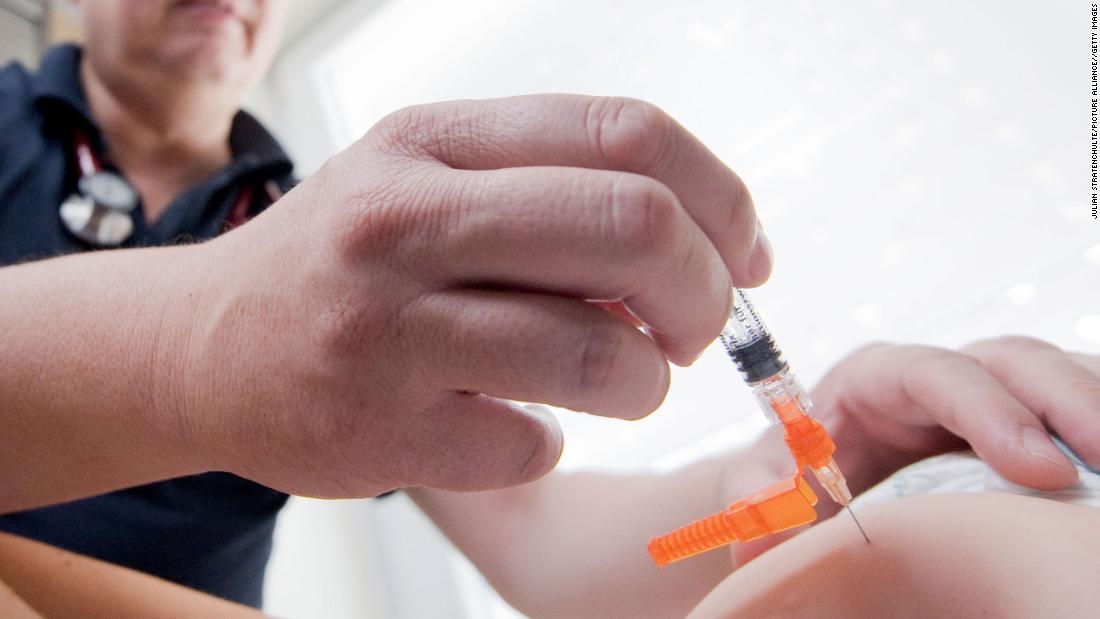 The measles protection law, approved by the Bundestag on Thursday, requires all parents to provide evidence that their child received two measles vaccines before being enrolled in a school or kindergarten.
Medical personnel, kindergarten workers, teachers and community workers must also be vaccinated under the law, which is due to enter into force in March 2020, a spokesman for the Ministry of Health told CNN.
There is a resurgence of measles, a highly infectious viral disease that can spread in the air when an infected person coughs or sneezes – all over the world.
Symptoms of the disease – which can also be spread by touching dirty surfaces ̵
1; may include fever, coughing, runny nose, watery eyes, and red spot rash.
Germany registered 501 cases of measles between January and mid-October 2019, according to the Ministry of Health.
Under the new law, parents will have to submit a certificate to an educational institution proving that their child has received both vaccinations. Parents who do not inoculate their children will receive a fine of EUR 2,500.
Day care centers that accept non-vaccinated children will also be charged, and non-vaccinated children may be excluded from school, according to the ministry.