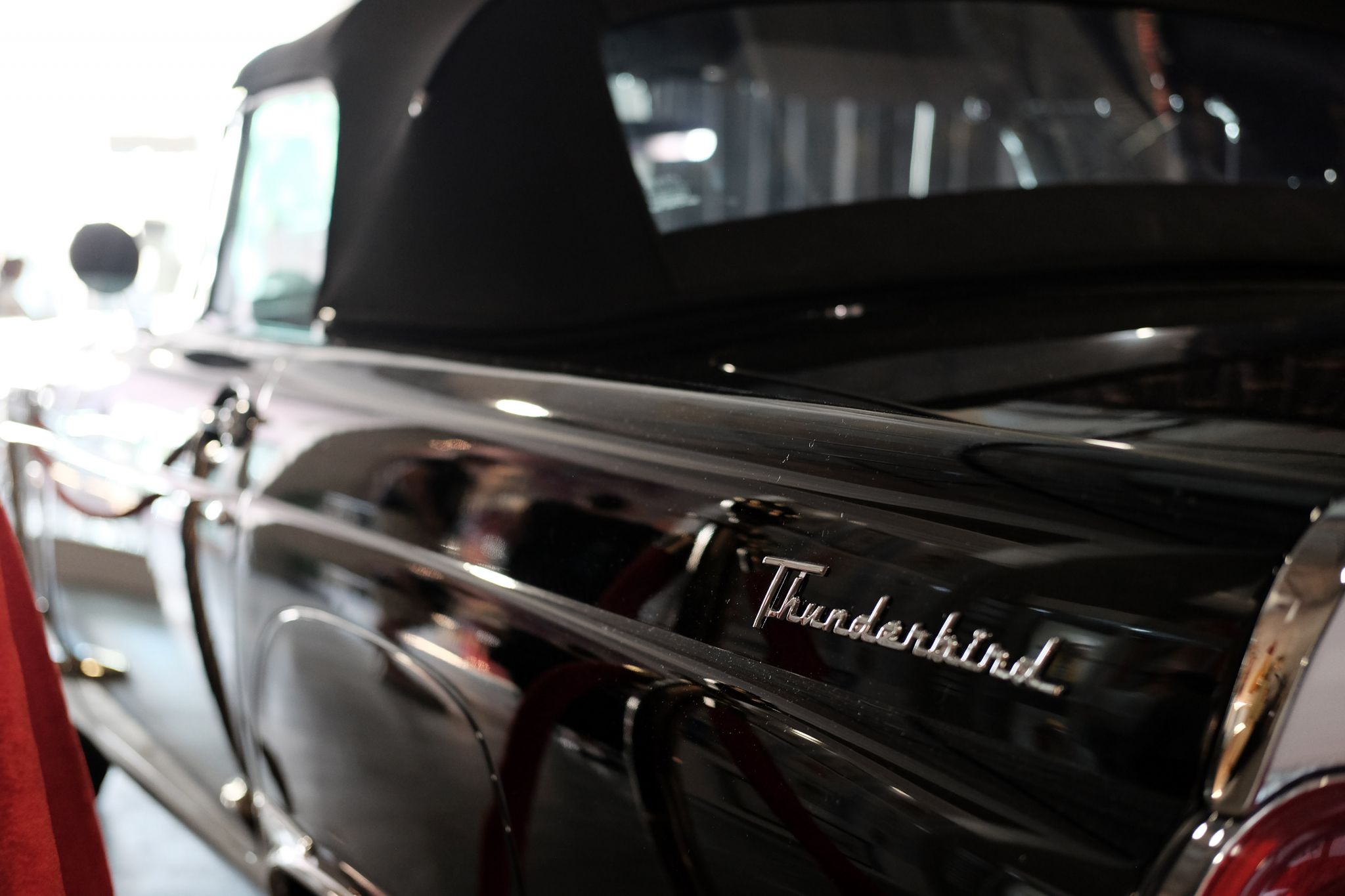 Photo: Photo by Sarah Morris / Getty Images

A Sacramento Good Day reporter is under fire this week – and reportedly no work – after jumping into a vintage car and then damaging paint work on another antique car at the Sacramento International Auto Show over the weekend.
While on live television, reporter Angel Cardenas jumped on the trunk of a yellow T-Bird and lay down, telling the camera that he was "going to live on the wild side." He then asks the anchor in the newsroom to tell me "what do you think about this posture, Tina?"
From there, Cardenas steps into another car, also a T-Bird, picking up the next car. "Nobody's looking," he says.
After briefly interviewing a Ford representative on the spot, he jumps on the hood of the new Ford Explorer Hybrid on the 2020 display before being asked to voice off-screen to get off the vehicle. He had noticed earlier in the segment that with just one auto show employee on site, he felt like a "kid in a candy store."
The outbreak was immediate, not only by car dealers and car collectors. Those watching the show from home also expressed complaints.
"I was looking at this segment and couldn't believe he did it," one Redditor wrote. "I know car collectors who would come across his face to jump on their cars. He always made an unacceptable BS in the show, as if he thought having a microphone was the golden ticket to behave like a hole."
Tire Meets Road first reported that the Sacramento International Motor Show immediately appealed to KMAX-TV, the television station that programs Good Sacramento, Cardenas' behavior. The organization's Facebook post said it was notified that the reporter was fired for acting, though KMAX declined to confirm this fact to SFGATE.
It appears that on the Sacramento website page of a good day, marked with the name Cardenas, it appears that it has been washed and the original video of the auto show cover has also been deleted.
Speaking to the Sacramento bee, car dealer Stacey Castle Bascom said that while no cars were damaged, one was privately owned and employees were "nonetheless outraged." She turned to KMAX and was told that "the reporter in question is no longer hired."
KMAX-TV declined to comment on this story.
Alice Pereira is a digital editor at SFGate. Email: apereira@sfchronicle.com | Twitter: @alyspereira