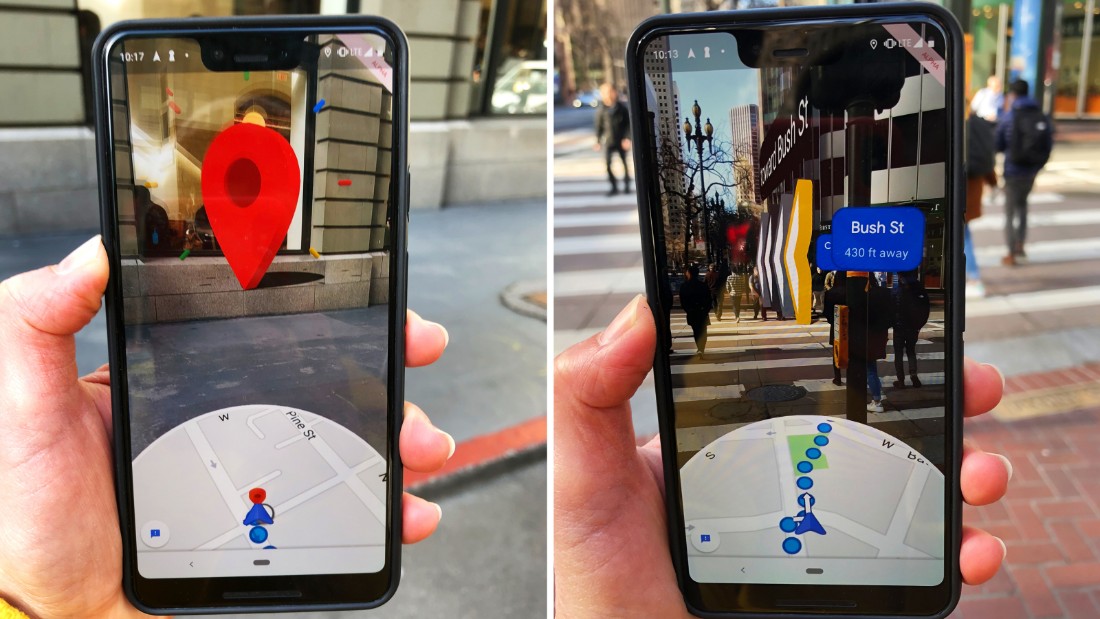 On Monday, Google Maps began to allow some users to test a new feature for expanded reality in their mobile app, which shows graphs – such as highlighted arrows and street names flying in the air – through their live camera view the screens of the smartphone. Its purpose is to help them move around the city streets.
Google's Rachel Inman, who works with a user experience for the new feature, said the company hopes to make it easier to make a difference between the two-dimensional map of your phone and the three-dimensional world around you.
"We all tried to get out of the subway and go half block or block in the wrong direction and be really irritated when we have to turn around and go the way we had to go first, "She told CNN Business in a real demonstration of this feature in San Francisco on Monday.
But while many companies, including Google, have been working on expanded reality products for years, few are lucky with consumers. (Pokemon Go, created by Niantic, which escapes from Google, is a remarkable exception.) There are two main reasons for this: it is difficult to understand what to do with technology and it is difficult to make virtual images in a network with real objects around you.
Google Maps believes it cracked this walnut, and he gave a look at CNN Business during a walk from a park on the San Francisco coast to a café about a half mile away. Using the feature on Google Maps on a demo smartphone, I saw the names of upcoming streets being carried in the air in front of me on the screen. When I had to turn around, there were large arrows to help in my direction. When I reached my ultimate goal, a large red tweezer Google Maps appeared in the field of observation.
Because the feature is in the early stages of user testing, Google still has some problems to be worked out. For example, I noticed that the AR images in the application stopped working several times as I walked into the café.
But if I was in a new city, it would save me time to discuss where to go ̵
1; especially if I had just jumped off a bus or train.