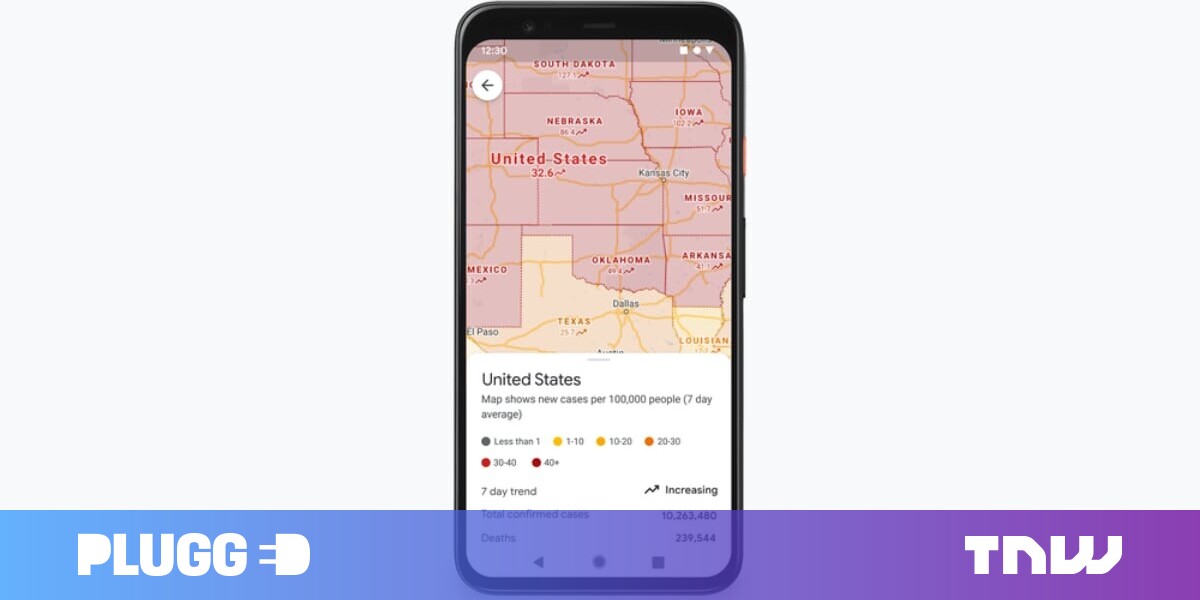 As the holiday season approaches, many people may plan to travel somewhere. However, due to the coronavirus pandemic, it is important to take precautions and know the situation in the area you are visiting.
To help you with this, Google Maps is releasing new information related to COVID-19 in a specific area. The app will now show the total number of cases and deaths so far and a 7-day trend showing whether the number is increasing or decreasing. In addition, you will have access to local guidelines, restrictions, and information related to testing centers.
This will help you decide if you want to cancel or postpone your trip. In August, the company launched a feature that allows you to find hotels that allow free cancellation during a pandemic. Later in September, Google introduced the COVID-19 layer in Maps to help people find detention areas.
[Read: Neural's market outlook for artificial intelligence in 2021 and beyond]
Google Maps is also expanding its overcrowding feature worldwide to show congestion when traveling by public transportation. This information is based on real-time users entered from the train or bus application. This will help you avoid a particular trip and catch the next one to maintain social distance.
Both features are available for Android and iOS Maps users worldwide in the coming weeks.
For more news and reviews on equipment, gadgets and hardware, follow Plugged on Twitter and Flipboard.

Published on November 18, 2020 – 05:53 UTC