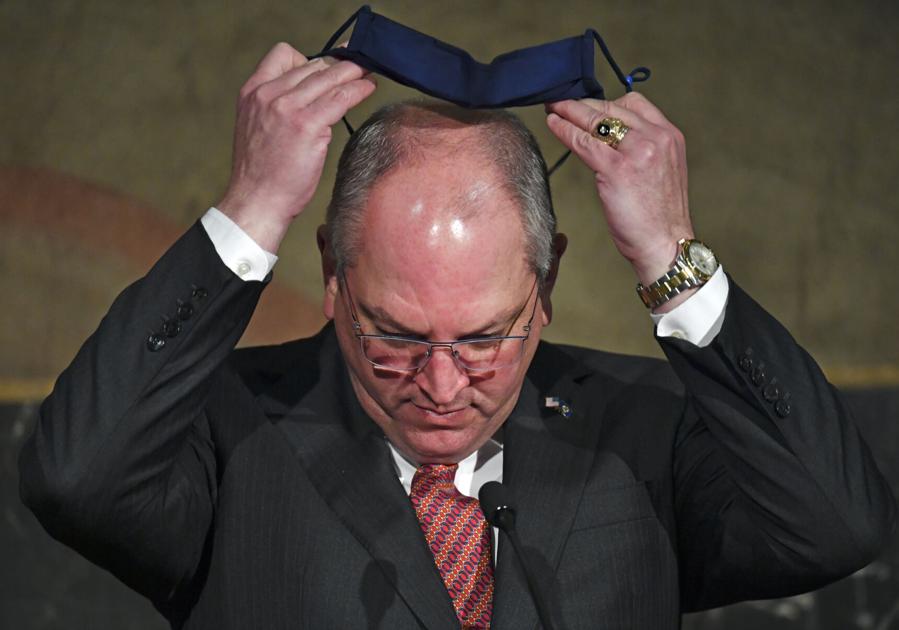 Following recommendations from the US Centers for Disease Control and Prevention, Gov. John Bell Edwards said Friday that those who are fully vaccinated do not need to wear masks indoors.
Masks are still required in schools, correctional facilities, health facilities and public transport, the governor's office said in a press release.
WASHINGTON (AP) – In the process of returning the country to a pre-pandemic life, the Centers for Disease Control and Prevention on Thursday relieved …
Edwards removed most restrictions on mandatory face coverage in late April, allowing businesses and local authorities to set their own rules. These entities still have the right to set their own rules, Edward said.
Friday's announcement also means masks are no longer required in government buildings, a restriction Edwards maintained, even when most rules were relaxed.
"Today is a great day and a clear sign that all three currently available COVID vaccines are not only safe but also extremely effective in protecting us from the virus and helping us return to the normal lifestyle we all work hard for." "Edwards said in a statement.
13-year-old Spencer Gilan left the Oxner Lafayette General's COVID-19 clinic at the Martin Luther King Recreation Center on Thursday morning …
"There may still be some who choose to wear their masks in any setting, and these people need to be respected and supported in their choices," Edwards added.
The CDC said last month that fully vaccinated or not, people can safely go without masks outdoors when walking, cycling or running alone or with members of their household. They recommended that unvaccinated people continue to wear masks indoors and at small outdoor gatherings with other unvaccinated people.