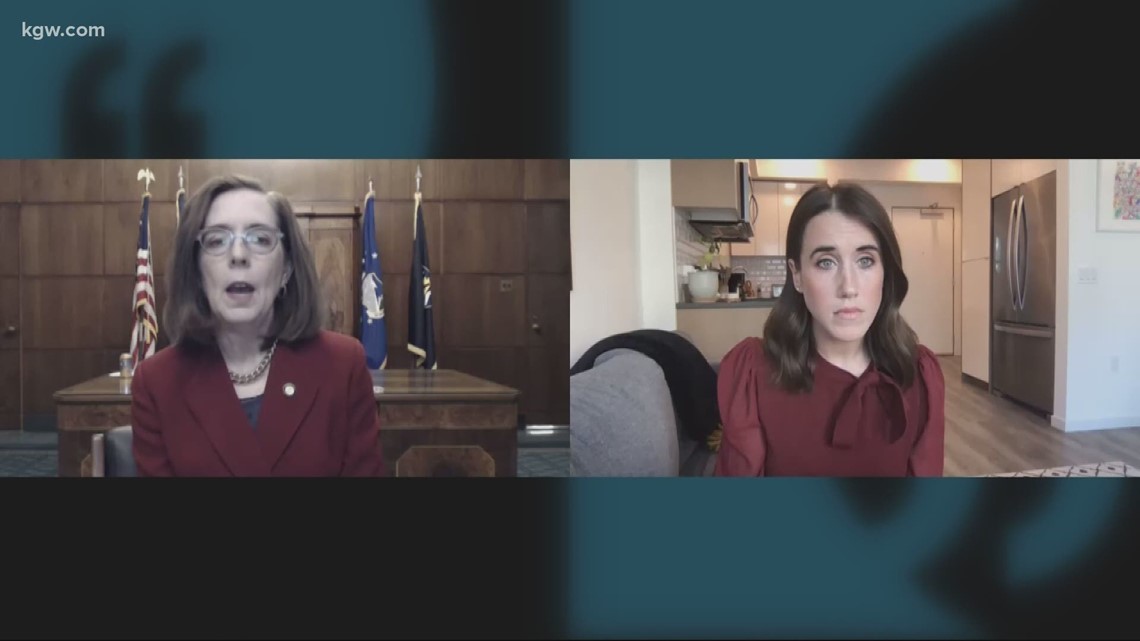 Over the next two weeks in Oregon and four weeks in Multnoma County, new restrictions were introduced to slow the spread of the coronavirus.
DAYS ahead of Thanksgiving, Oregon Gov. Kate Brown said she believes residents who know their neighbors are violating the latest round of COVID-19 protocols, which includes limiting the number of people allowed in your home to six , you need to call the police.
"It's no different than what happens if there's a party on the street and it keeps everyone awake,"
; Brown said in an interview Friday. "What are the neighbors doing? [in that case]? They call it law enforcement because it's too noisy. That's right. This is like a violation of a noise ordinance. "
The restrictions, known as the freeze, were enforced this week by executive order of the governor. For the next two weeks in Oregon and four weeks in Multnoma County, residents were banned from eating out and going to the gym, among other restrictions. Public gatherings in our homes are also limited to no more than six people. Offenders can receive up to 30 days in prison, a $ 1,250 fine, or both.
RELATED: INSPECTION: Questions and Answers on New Restrictions on COVID-19 During Oregon Freezing
Critics of the freeze called it unconstitutional. Clacamas County President-elect Tootti Smith told FOX News that the freeze had made Oregons "second-class slaves" in their own homes.
RELATED: Incoming Clacamas County President calls for freezing of Governor Brown's COVID-19 "parody"
On Friday, the Marion County Sheriff's Office said in a statement, "We acknowledge that we cannot arrest or force a pandemic out of the pandemic, and we believe both are unproductive for public health purposes."
"Look, it's all irresponsible," Brown said in response to the criticism. "These are politicians looking for headlines, not government officials trying to save lives. My top priority as governor is to keep the Oregons healthy and safe. I am focused here. "
RELATED: Some leaders are repelling the freezing of the Oregon governor. The COVID-19 survivor offers full support
The governor said on Friday that he was promoting a "first education" model and hoped implementation would not be necessary. But she uses the option in Oregon.
"It's about saving lives and protecting our fellow Oregons," she said. "We have too many sporadic cases in Oregon. We cannot trace these cases to a specific source. We need to limit gatherings and social interactions. "
In its daily briefing on COVID-19 on Friday, the Oregon health authority announced a record high of 1,306 new cases of the virus nationwide.
RELATED: Oregon Announces New One-Day Record 1306 Cases of COVID-19
Watch the full 10-minute interview with Governor Brown:
Source link