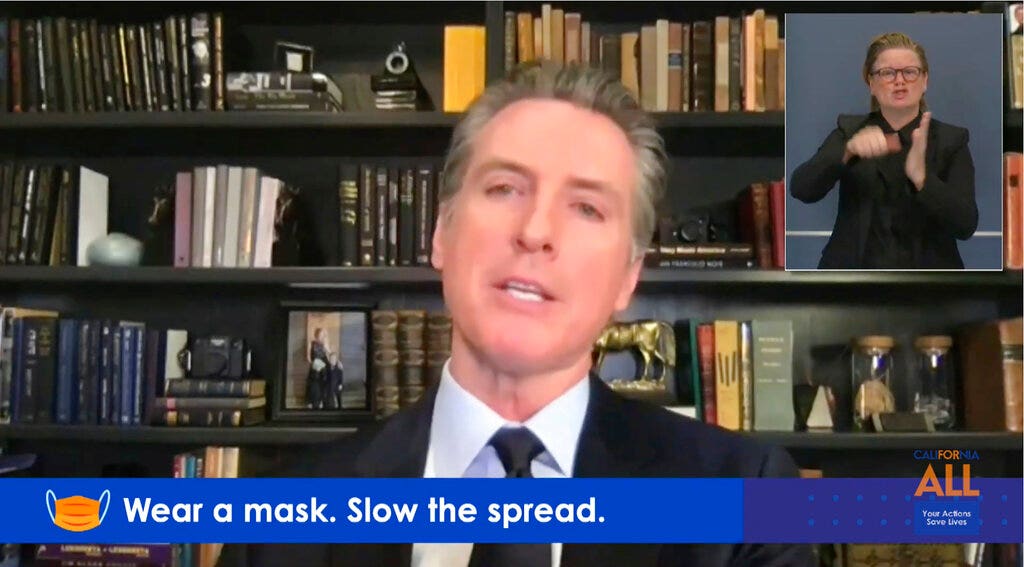 California Governor Gavin Newsum said Monday that a "drastic" new blockade order could be needed if coronavirus cases in the state continue to rise to their highest levels since the pandemic began.
The Democratic governor did so during a press conference following the Thanksgiving holiday weekend, during which about 50 million people were expected to travel despite the tightening of restrictions. Health officials have warned that more cases could develop as a result of holiday gatherings.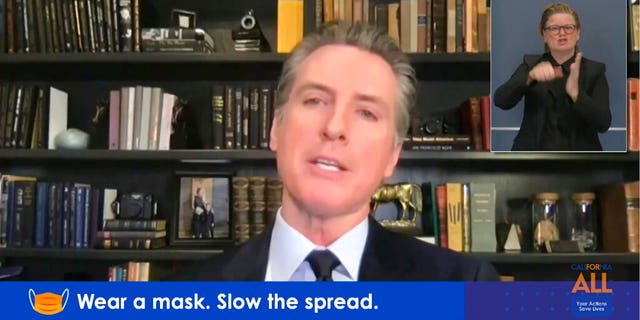 Newsom said staff are considering home stay orders for areas with the highest percentage of cases as it tries to allay fears that severe coronavirus cases could triple hospitalizations and clutter intensive care beds.
"The red flags are waving on the trajectory of our growth forecasts," said Gov. Gavin Newsum. "If these trends continue, we will have to take much more dramatic, perhaps drastic action."
LOS ANGELES MAYOR TELLS RESIDENTS TO CANCEL NECESSARY TRAVEL BEFORE THANKSGIVING
In the last two weeks, hospitalizations have increased by 89%. As of Monday, nearly 7,800 coronavirus patients have been hospitalized. About 12% of Californians with a positive test are likely to need hospital care in the next two to three weeks.
"Current estimates suggest that hospitalizations could increase two to three times the current amount in a month," Newsham said.
The biggest concern is the number of intensive care cases, which have increased by 67% in the last two weeks. If this continues, it would lead to intensive care beds up to 112% of capacity by mid-December.
Click here to read the FOX NEWS app
These statistics are likely to boost government home stay orders in 51 of California's 58 counties, which already see the most restrictions on business activities, said Dr. Mark Galli, secretary of state for health and humanitarian services.
The Associated Press contributed to this report.
Source link