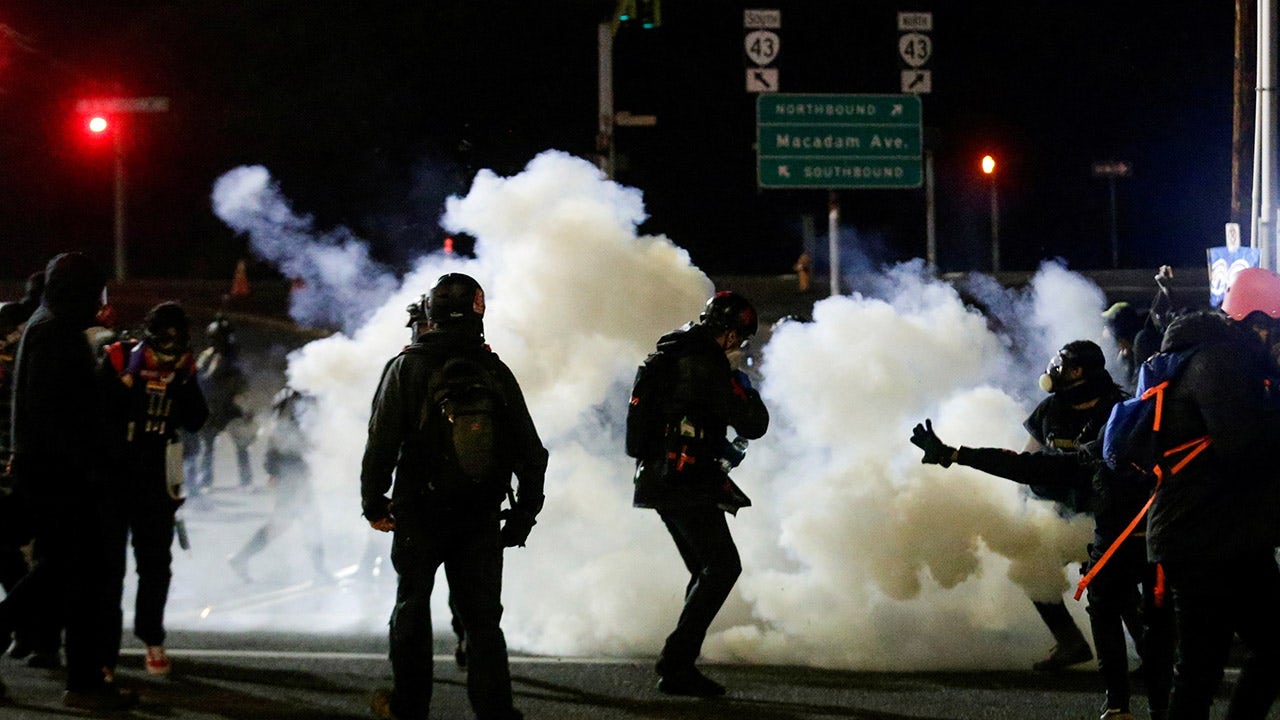 Sen. Chuck Grassley, Iowa, took to Twitter on Thursday night to call on President Biden to condemn the inauguration protests that turned violent riots in Portland and Seattle.
More than a dozen people have been arrested in the two northwestern cities, according to police reports Thursday, after protesters against Biden targeted government buildings and the Oregon Democratic Party building in Portland.
Biden had not commented on the protests in Portland and Seattle since Thursday night.
Portland police said approximately 75 people marched to the Democratic Party headquarters and destroyed the building with spray paint and smashed windows.
PORTLAND RIOTERI SPACES A TRACE BUILDING; POLICE DECLARE "ILLEGAL ASSEMBLY"

;
The U.S. Immigration and Customs Enforcement branch then targeted a group of 150 people who also vandalized the building with anti-Biden and anti-police messages – forcing police to convene an illegal assembly and use tear gas to break up crowds. . .
"I expect Pres Biden to condemn the violence / robbery / arson over the past two days in Oregon and Washington," Grassley said Thursday.
Fox News could not immediately contact the Iowa Republican to comment on how Biden would like to deal with the recent unrest.
The protests, which began taking office on Wednesday, were reminiscent of last year's violent protests.
Police did not say who they thought was behind Wednesday night's protests, although videos of the events showed people wearing black helmets.
The Portland Police Department also noted that many of them came prepared with shields and gas masks.
Spray painted messages left on vandalized buildings left messages such as "F-Biden" and a sign of anarchy.
Images circulating on social media showing protesters walking around with the caption "We don't want Biden, we want revenge" and "We are unmanageable."
Security officials have been on high alert across the country since the January 6 attack on the US Capitol by Trump supporters – although protests in the country on Effective Day remained minimal despite fears.
Biden addressed the nation in his first speech as president calling for unity.
"Politics should not be a raging fire, destroying everything in its path," Biden said in his opening remarks on Wednesday. "Any disagreement should not be the cause of total war, and we must reject a culture in which the facts themselves are manipulated and even produced."
Click here to get the FOX NEWS app
"Fellow Americans, we must be different from this. America must be better than that. And I believe that America is much better than that," he added.
Source link