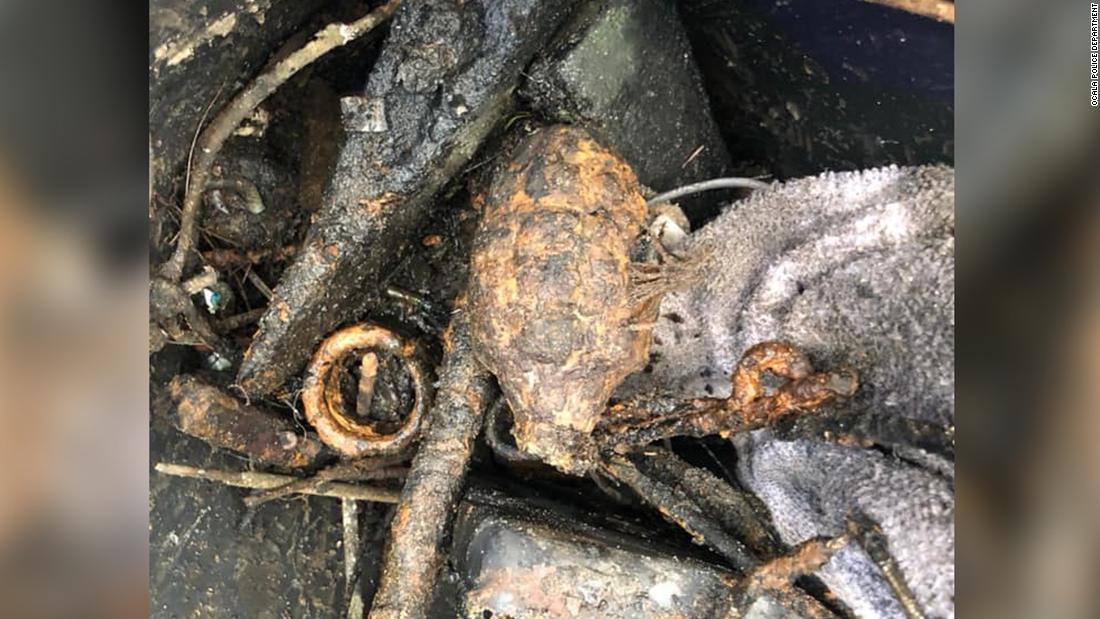 The fisherman pulled up a World War II hand grenade, according to police in Ocala, Florida, about 80 miles northwest of Orlando.
The fisherman threw the grenade in his trunk and drove it to Taco Bell, where he called the police. The Taco Bell was evacuated, police said, but was reopened later that day.
Ocala police later verified on their Facebook page the device was a WWII hand grenade and a bomb squad had removed the device without incident.
Source link