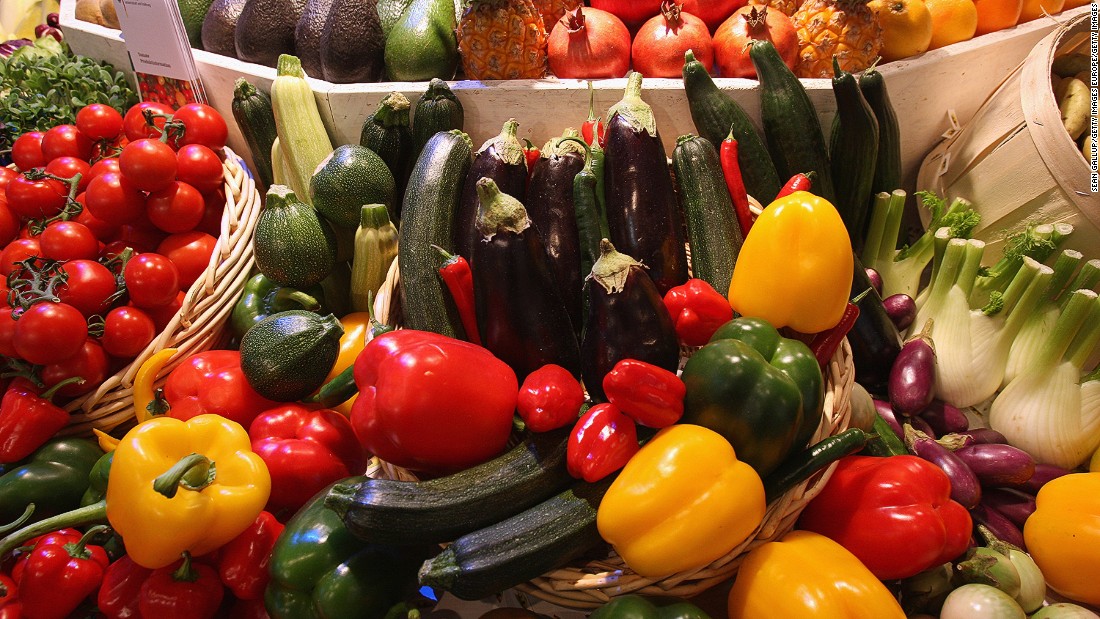 Unfortunately, being a super taster doesn't taste all the better. It can actually do the opposite.
Super-tasters are extremely sensitive to bitterness, a common feature of many dark-green, leafy vegetables such as broccoli, cauliflower, cabbage and Brussels sprouts, to name a few.
"The person who has this genetic tendency more than the sulfur aroma of, say, Brussels sprouts, especially if they have digested," said University of Connecticut professor Valerie Duffy, an expert on taste, preference and consumption studies. food.
"So [bitter] vegetables are not liked and because people are generalizing, soon all vegetables are not liked," Duffy said. "If you ask people, 'Do you like vegetables?' "They don't usually say, 'Oh, yeah, I don't like this, but I like those others.' People tend to like vegetables or not."
In fact, people with the "bitter gene" are 2.6 times more likely to eat less vegetables than people who do not have this gene, according to a new study presented on Monday at the annual meeting of the American Heart Association.
"We wanted to find out if genetics affects the ability of people to eat healthy foods from eating them," said study author Jennifer Smith, a registered nurse practitioner at Cardiovascular Sciences at the University of Kentucky .
"Until we saw results in the gene type of sodium, sugar or saturated fat, we noticed a difference in vegetables," Smith said, adding that people with the gene tasted "crunching the day" bitterness levels. "
Sophisticated Meaning
Our sense of taste relies on so much more than a gene or two. Our taste bud receptors are prepared to respond to five main flavors: salty, sweet, sour, bitter and umami, which is a spicy aroma created by an amino acid called glutamate (think of mushrooms, soy sauce, broth and aged cheeses).
"But it also smells like the mouth and the touch, texture and temperature of the food," he said Duffy. "It's very difficult to separate the taste from the rest. So when one of us says it tastes good, it's an integral sensation to which we respond. "
Even our saliva can enter the mix, creating unique ways to taste food.
"When we get to the table," we don't perceive the aroma of the food or the taste of the food equally, "Duffy said. "Some people live in a pastel food world against others who might live a more vibrant, neon food world. This may explain some of the differences in our nutritional preferences. "
While there are more than 25 different taste buds in our mouth, one in particular has been heavily studied: TAS2R38, which has two variants called AVI and PAV.
About 50% of us are inherent in one of each, and while we can taste bitter and sweet, we are not particularly sensitive to bitter foods.
The other 25% of us call ourselves "non-tasters" because we received two copies of AVI. Non-tasters are not at all sensitive to bitterness; in fact, food can actually be perceived as a little sweeter.
The last 25% of us have two copies of PAV, which creates an extreme sensitivity to the bitterness that some plants develop to keep animals from eating them.
Development of less bitter vegetables
When it comes to bitterness in the vegetative family, the worst offenders tend to be cruciferous vegetables such as broccoli, kale, bok choy, arugula, watercress, collarbone and cauliflower.
This is too bad as they are also full of low calorie fibers and are energy sources. They are full of vitamins A and C and what is called phytonutrients, which are compounds that can help reduce inflammation.
The rejection of cruciferous or all kinds of vegetables is a problem for America's growing waistline and health.
"With advancing age as a population, vegetables are very important to help us maintain our weight, providing all those wonderful nutrients that help us maintain our immune systems and reduce inflammation to prevent cancer, heart disease and more, "Duffy said.