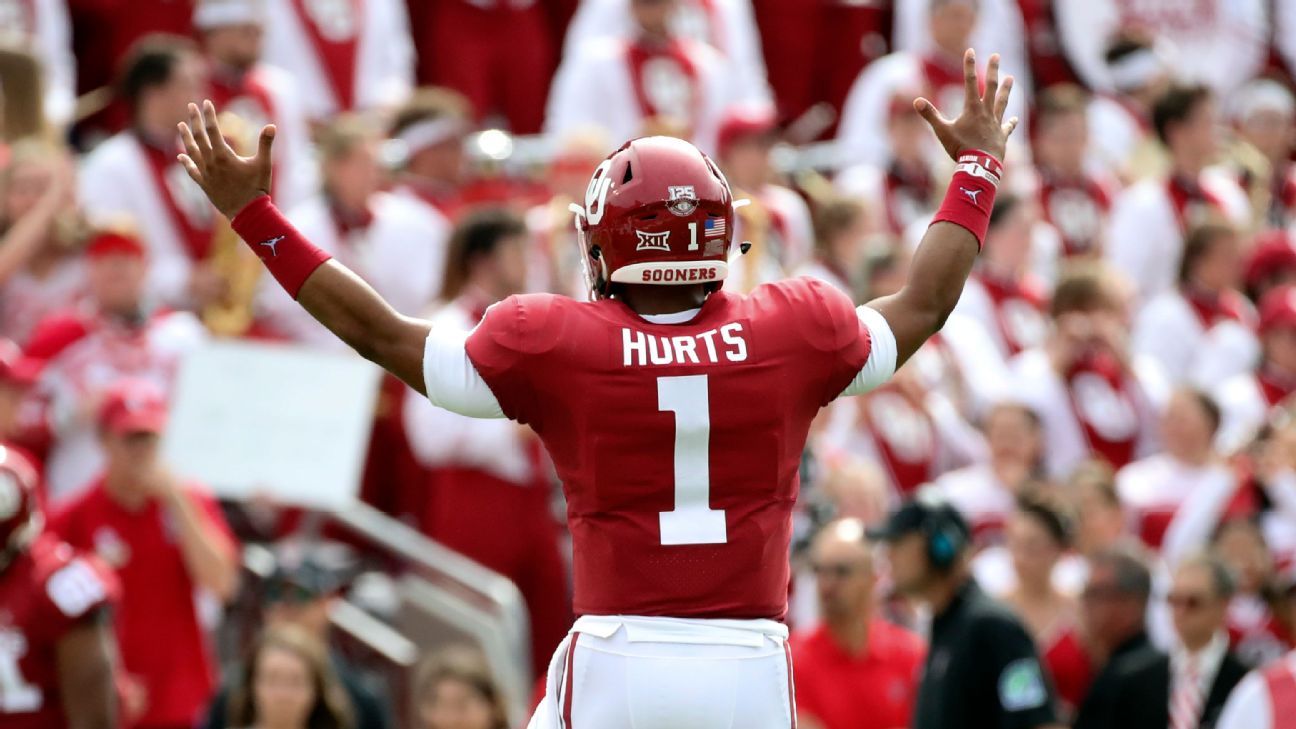 NORMAN, Oklahoma – Jalen Herts continued his statistical attack Saturday, throwing 415 yards and three touchdowns in three-quarters of Oklahoma's No. 6 game 55-16 win over Texas Tech.
The Herts also rushed for 70 yards and one more score, and his 485 total yards rushing ranked eighth in Oklahoma history, the day the program ranked sixth, recording 900 wins.
"Jalen made some nice throws," said Oklahoma coach Lincoln Riley. "He sees the field quite well … Today he was a little more confident, a little more stable."
For the second time, the Herts recorded 450 or more offensive yards, making him the fourth Oklahoma player to do so several times during the same season. His Saturday rushing yards (1
7.3) are the third-highest passing game in Big 12 history.
Oklahoma receiver Lamb CeeDee was the Herts' most productive target, catching seven passes for 185 yards and three scores . The Sooners (4-0, 1-0 Big 12) finished with 644 offensive yards.
Hurts finished with a passer rating of 254.7, making it the fourth consecutive game with a rating of at least 245. No other FBS player since more than two such games have been recorded in 1996 (minimum 18 attempts) season).
He was particularly effective throwing the ball down Saturday, completing high pitches with five passes – for 278 yards – that threw 20 yards or more down.
"I think we came out with the right intention today," Herts said. "I think we had good energy as a team. You came out really focused and I think we took one more step towards playing a fuller game.
The Herts threw for 12 touchdowns this season – three in each game – – and
"He just did some things better than he did in his first three games," Riley told the senior. "He was patient, doing some things with his feet. Decision-making continues to be good, throwing the deep ball well. So it was a solid day for him. "
Oklahoma's next game in Kansas on October 5.
Source link