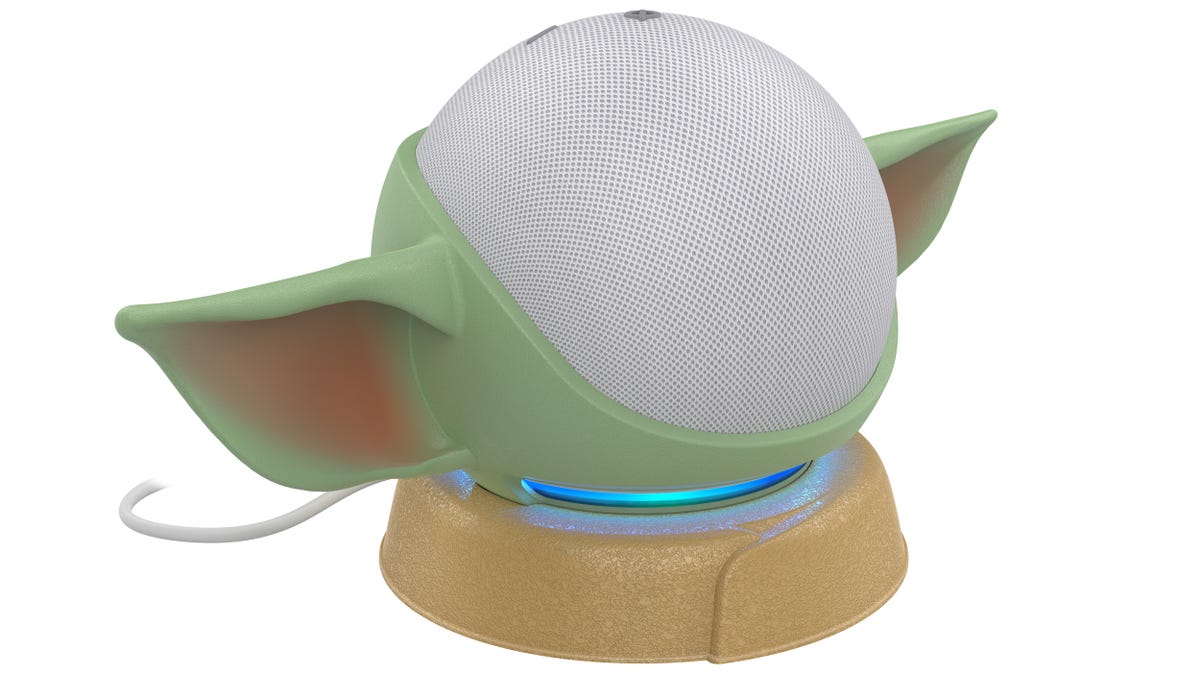 A few months after OtterBox gave Echo Dot a Baby Yoda facelift last year, Amazon revealed a complete redesign on the smart speaker, which makes it rounder to squeeze better speakers inside. So OtterBox returns with another Grogu booth for the fourthEcho Dot generation, but this time, The child does not look so charming.
Of course, the first on OtterBox Smart speaker stand Baby Yoda made the alien of the Force look as if he were the victim of a vengeful sieve (or clumsy Jedi) who had accidentally come off the top of his head with a lightsaber, leaving mostly only the green pointed ears of Grog.
But we're not sure the child is doing much better this time, because when the fourth-Amazon Echo Dot generation combined with the new OtterBox stand, Grogu looks less like a newborn and more like a middle-aged alien who still hasn't figured out how to use the Force to fight a strongly receding hairline .
If this is the aesthetic that works for you, however, the $ 25 smart speaker stand is already available on Amazon to help the celebration of the Fourth of May be as happy as possible – just the way the Jedi wanted.
G / O Media may receive a commission
Source link