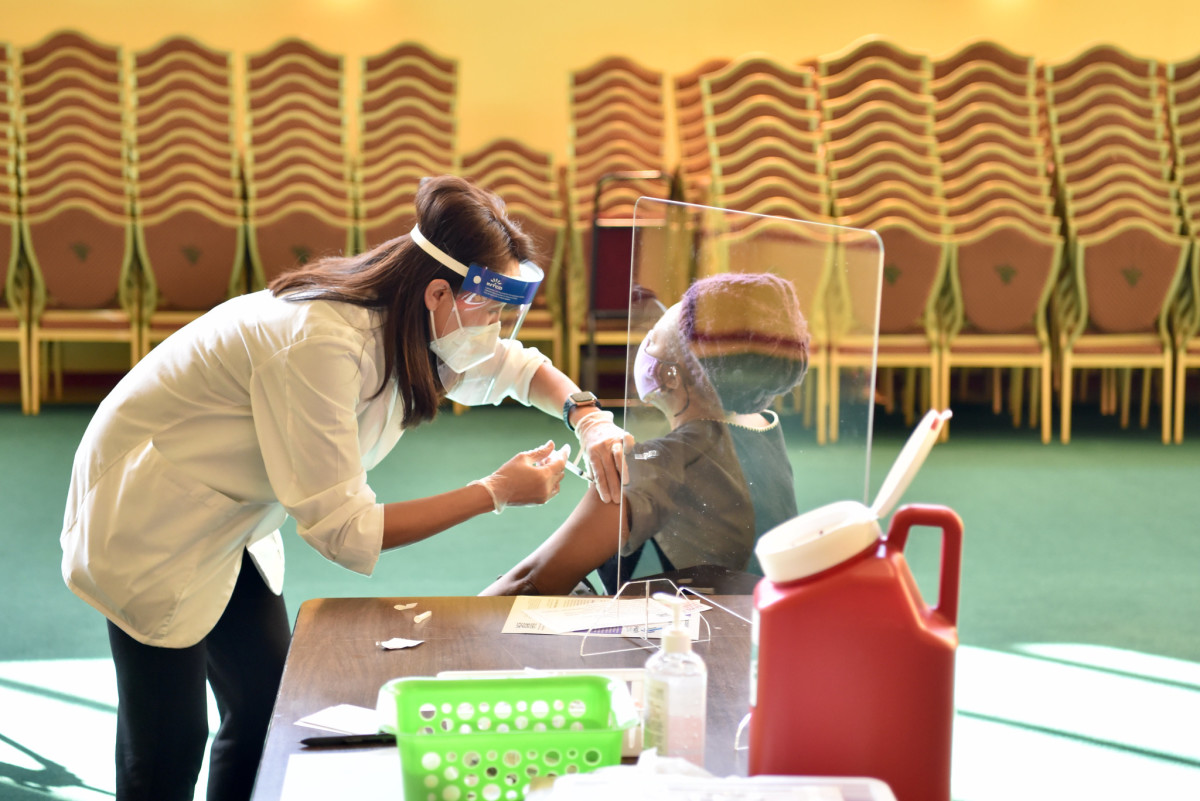 The Minnesota Ministry of Health (MDH) update on Sunday's COVID-19 includes 1,711 new cases and six new deaths.
The number of victims in the country is 7160 since the beginning of the pandemic. Of the total deaths, 61% (4370) are residents of long-term care.
As of April 30, the state reported that 2,574,895 people had received at least 1 dose of the COVID-19 vaccine, while 1,972,888 people had completed their series of vaccines.
Fifty-eight percent of Minnesotans over the age of 16 received at least one shot, while 87.2% of the population over the age of 65 had at least one dose of vaccine. Overall, 46.3% of the state's population had had at least one dose.
MDH has a public dashboard to track vaccine progress in Minnesota and you can see it here.
Hospitalizations
Hospital data are not updated on weekends.
As of April 29, the number of people with COVID-19 hospitalized in Minnesota was 619, down from 644 on Thursday and continuing a downward trend since mid-April.
Of the 166 people hospitalized, they were in intensive care (compared to 176 reported on Thursday), and 453 were being treated outside the intensive care unit (compared to 468).
Here's how the March 7 hospital admissions went.
March 7: 223 (177 outside the intensive care unit, 46 intensive care units)
March 13: 255 (194 outside the intensive care unit, 61 intensive care units)
March 20: 324 (246 outside the intensive care unit, 78 intensive care units)
March 27: 356 (264 outside ICU, 92 ICU)
April 2: 439 (337 outside ICU, 112 ICU)
April 8: 595 (461 outside ICU, 134 ICU)
April 14: 699 (531 outside ICU, 168 ICU)
April 20: 676 (483 outside the intensive care unit, 193 intensive care units)
April 26: 641 (457 outside intensive care unit, 184 intensive care unit)
April 29: 619 (453 outside ICU, 166 ICU)
Degree of testing and positivity
The 1,711 th most common The positive results in Sunday's update were from 35,781 completed tests, creating a degree of test positivity of 4.78%.
According to Johns Hopkins University, the test rate in Minnesota over the past seven days is 5.80%.
The World Health Organization recommends a positive percentage (total positive values ​​divided by the total number of completed tests) below 5% for at least two weeks to open the economy safely. This 5% threshold is based on the overall positive results divided by the overall tests.
Coronavirus in Minnesota by numbers
Total tests: 9,306,211 (compared to 9,270,547)
Tested people: 4,053,093 (from 4,039,525)
People with at least 1 vaccine: 2,574,895 (over 2,556,515)
People who have graduated. vaccine series: 1,972,888 (compared to 1,938,241)
Positive cases: 579 235 (from 577 524)
Death cases: 7160 – 394 of which are "probable *" (compared to 7154)
Patients who no longer need isolation: 557 099 (from 555 214)
* Probable deaths are patients who died after a positive test using the COVID-19 antigen test, which is considered less accurate than the more common PCR test.
Source link