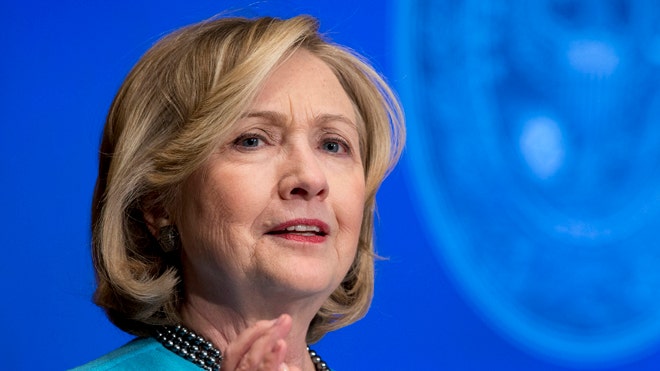 Hillary Clinton warned on Sunday of the "huge consequences" of President Joe Biden's decision to withdraw troops from Afghanistan.
Last month, Biden announced plans to withdraw the remaining 2,500 troops from Afghanistan, where the United States has been fighting for nearly 20 years. All US troops are expected to leave the country by September 11.
As the United States began to withdraw, the former secretary of state was asked by CNN about Biden's decision to leave.
WARNING FOR TALIBAN ATTACK WARNING AS OF MAY 1 DEADLINE FOR TRANSPORTATION OF US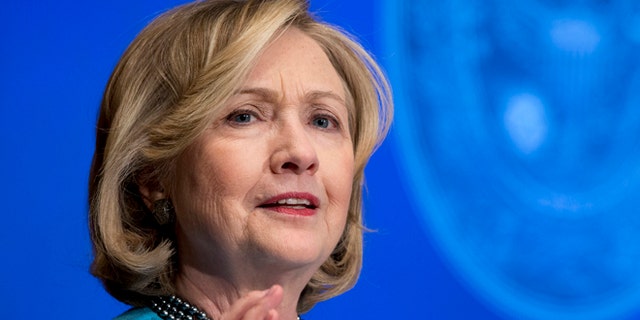 "Well, it's taken. And I know it's a very difficult decision," Clinton told the network on Sunday. "We call this an evil problem. You know there are both foreseeable and unforeseen consequences of staying and leaving. The president has decided to leave."
Clinton noted the potential for "two huge consequences" that the US government needs to focus on. She said there was a potential collapse near Kabul and the Taliban's takeover and resumption of global terrorist activities.
"I think these two huge sets of issues need to be addressed," she said. "I mean, it's one thing to withdraw troops who support security in Afghanistan, supporting the Afghan military, leaving it to fend for itself. But we can't afford to stray from the consequences of that decision."
HILLARY CLINTON'S SIGNALS INTERRUPT AGAIN TO OUR REFUSAL TO AFGHANISTAN: REPORT
Clinton and former Secretary of State Condoleezza Rice have previously told members of the House Foreign Affairs Committee that they are worried about Biden's plan to withdraw all US troops from Afghanistan, according to Axios.
BLINKON SAYS CHINA THINKS IT SHOULD BE A TEMPORARY COUNTRY IN THE WORLD
The United States and its NATO allies entered Afghanistan together on October 7, 2001, to hunt down the perpetrators of al Qaeda in the 9/11 terrorist attacks, which lived under the protection of the country's Taliban rulers. In his resignation statement, Biden said the original mission was accomplished a decade ago when US naval seals killed bin Laden in his hiding place in neighboring Pakistan.
The United States is estimated to have spent $ 2 trillion in Afghanistan alone over the past 20 years, losing more than 2,300 U.S. troops in the ensuing fighting, along with about 47,000 Taliban civilians and Afghans, according to the War Costs project.
Click here to get the FOX NEWS app
In a statement issued by the White House on Sunday, the president said al Qaeda's presence in Afghanistan had "greatly deteriorated".
U.S. Secretary of State Anthony Blinken said in an interview with CBS in "60 Minutes" aired Sunday night that Washington must be prepared for any scenario.
"The fact that our troops are retreating does not mean that we are leaving," he said. "We are not. The stay of our embassy, ​​the support we provide to Afghanistan in terms of – economic support, development, humanitarian work, that – remains. And not only from us, from partners and allies."
The Associated Press contributed to this report
Source link