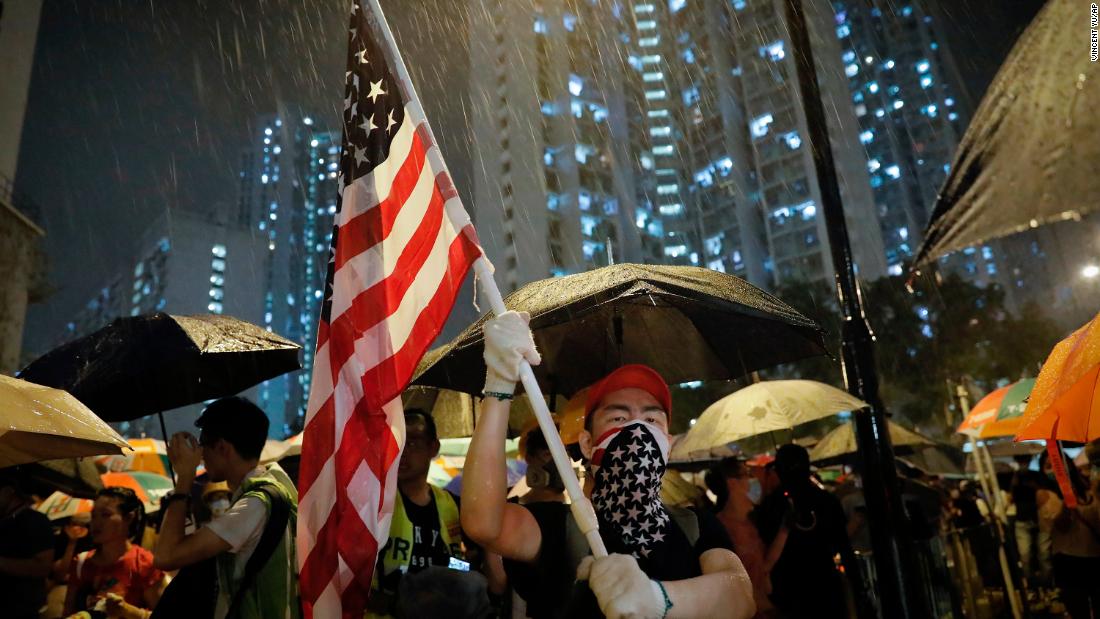 They mark the first accusations of riots pressed during eight weeks of protests that shook the semi-autonomous Chinese city, and those found guilty went to ten years in prison. The youngest accused is a 16-year-old girl.
Protesters appear in the Eastern Magistrate's Court on Wednesday.
In a statement Tuesday, police blamed pro-democracy protesters for "disturbing peace acts" and assaulting police officers. "They put umbrellas, wooden boards, bamboo sticks and railings; erected sidewalk bricks, demolished roadside fences, damaged street signs and torches, and attacked police officers on the spot with deadly weapons such as bricks and sharpened irons. ] On Sunday, protesters opposed police orders and left a permitted demonstration in Chater Gardens to march through downtown. Many of the protesters were dressed in black, embraced the color of the protest movement and headed to the Chinese Government Liaison Office in the western part of the city.