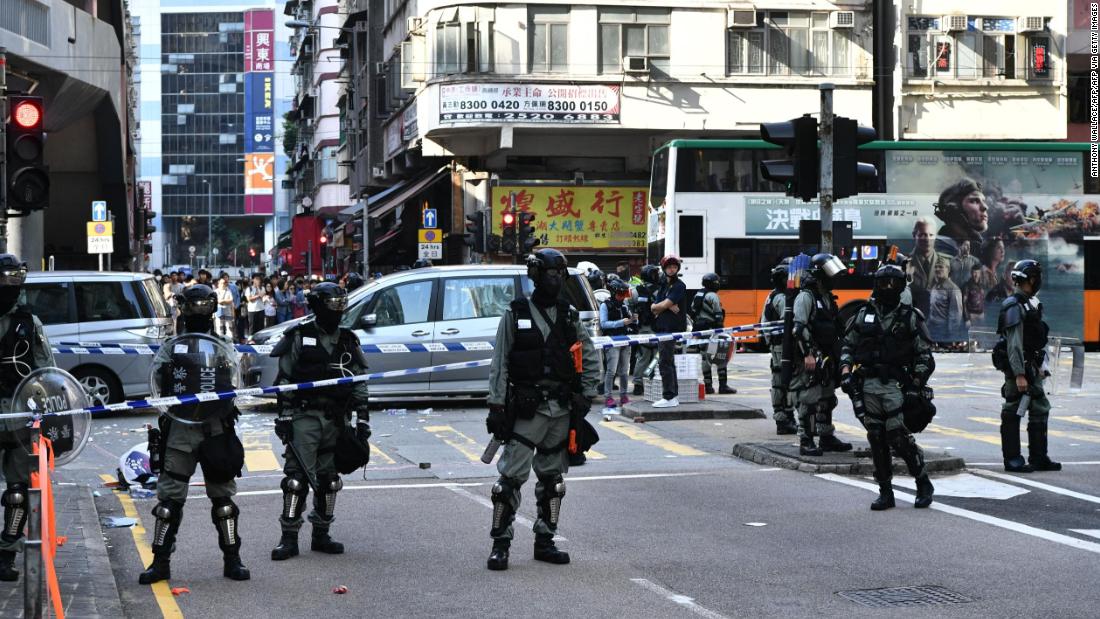 A traffic official shot a protestor and fired two more rounds of live at Sai Wan Ho, on Hong Kong's eastern island, according to a police source.
The police source did not provide further details about the shooting or why the officer fired his gun.
In a video of the incident, shared online, the officer can be seen fighting a protestor. A second protestor, dressed in black and wearing a face mask, approaches the fight and the officer raises his gun.
It looks like the second protestor trying to swing or hit the gun, and the officer shoots him close to the chest to scream at a crowd of protesters and bystanders.
Then a few more protesters take hold. officer, and two more live shots were fired outside the camera.
The injured protestor was taken to a hospital and is "in the process of being evaluated" for a gunshot wound, a Hong Kong hospital source said.
Police officers have since been surrounded by the area where the protestor was shot dead.