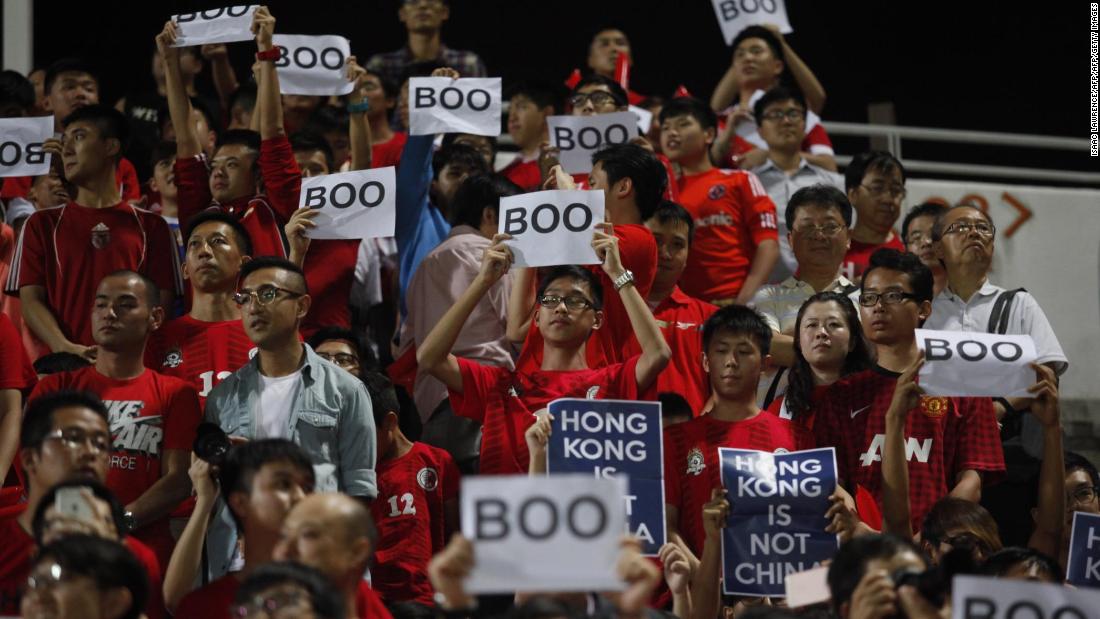 This was the scene in multiple football matches in Hong Kong, as fans in the semi-autonomous Chinese city have expressed their contempt for being represented by the national anthem of the People's Republic of China.
Such disrespect for Marshal volunteers will soon be illegal, as Hong Kong will take the extremely controversial law on the national anthem, which, according to critics, could undermine its constitutional defense of freedom of speech.
On Wednesday, lawmakers began to discuss legislation that sets standards for marching and singing "March" and makes it a crime punishable by up to three years' imprisonment for insulting the national anthem.
Students, including those in international schools, will also be legally obliged to learn the hymn that opens with the line: "Rise, we who refuse to be slaves!" New Law
The Law of the National Anthem was introduced to mainland China in 201
7, amid the widespread outrage north of the border in the contempt of some Hong Kongs – mostly a small part of the football fans – for the song.