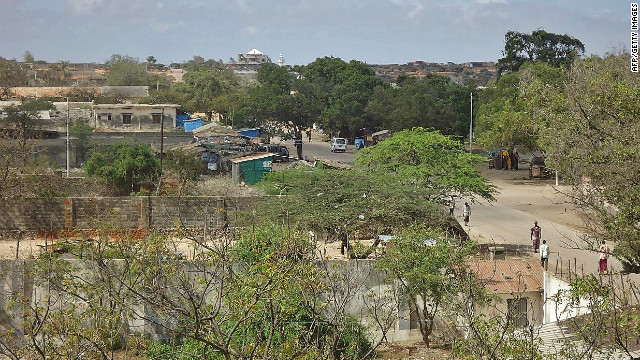 Several gunmen stormed the heavily fortified Asasey Hotel in Kismayo, about 500 km south of the capital Mogadishu, after detonating a car bomb at the entrance gate, police captain Mahad Abdia told CNN
Among the victims was Hodon Nalayeh, and prominent Somali-Canadian journalist and YouTube star. The 43-year-old was critically wounded in the attack and died at the hospital of her injuries, Abdia said. Her husband was also killed in the attack.
Also among the dead are a regional president, tribal elders, and journalists, Abdia told CNN. Local officials had been meeting inside the hotel ahead of regional elections in August. Dozens were rescued, he said.
Terror group Al Shabaab claimed responsibility for the attack in a statement published on an affiliated website, saying it targeted Jubbaland state ministers, regional and federal lawmakers, as well as candidates in the hotel.
Hassan Ali Khayre, Somalia's Prime Minister, condemned the "brutal attack" in a statement Friday, and sent condolences to the relatives of the victims
Nalayeh was a popular speaker of the conference and the founder of an independent online outlet with the "YouTube Integration TV," which focuses on social issues and uplifting stories from Somali communities.
In her last tweet on Thursday, Nalayeh contemplated her country's beauty by sharing images from the island of Ilisi
"We mourn the senseless deaths of our two colleagues, Mohamed Sahal and Hodan Nalayeh, who were both killed in a cowardly and senseless terrorist attack, "said Omar Faruk Osman, Secretary General of the National Union of Somali Journalists
" The death of Hodan and Mohamed speaks of the continuing hazards that journalists face in Somalia, "Osma added. "They were deeply committed to independent journalism and the principles of free media."
The Somali town of Kismayo was once considered a stronghold of Al-Shabaab. It was recaptured in 2012, prompting the return of the least 1,000 families
Source link