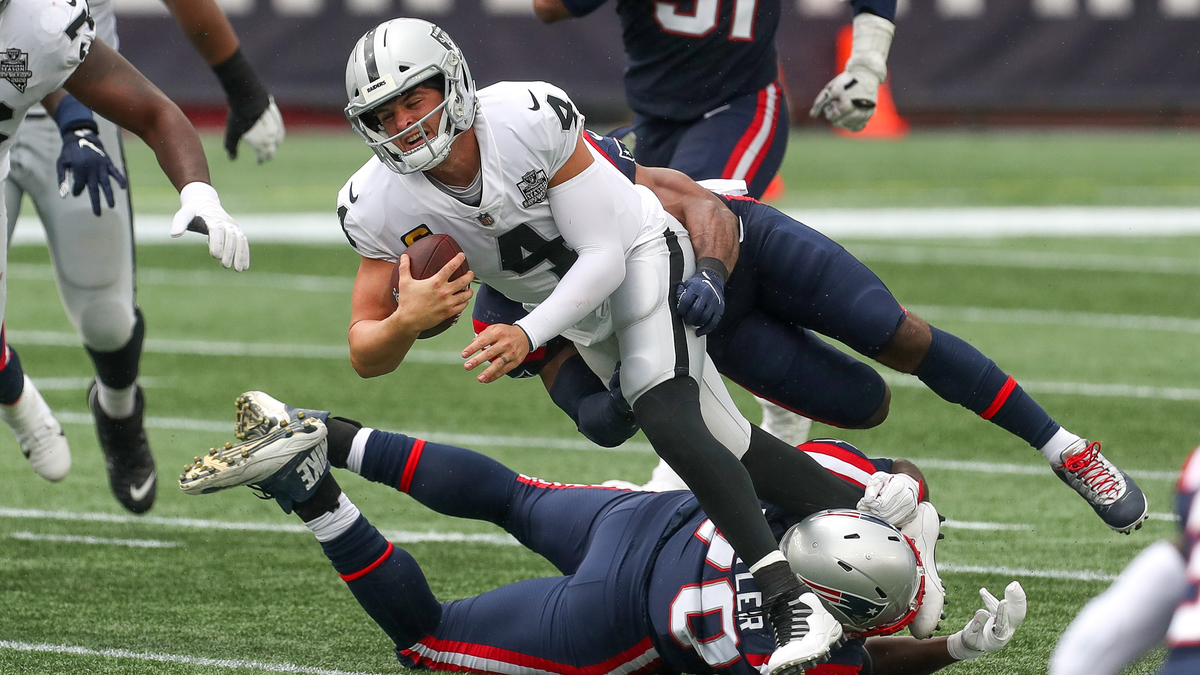 Remember all the rumors about the Derek Carr trade in the last few weeks?
You may remember that the Las Vegas Raiders will call on the field for the 29-year-old quarterback, according to Las Vegas Review-Journal Vincent Bonsignor. Bonsignore even announced how a potential three-team trade could allow Las Vegas to acquire Houston Texas star Deschawn Watson.
Apparently, seeing how the Patriots need a useful starter, this conversation has changed locally in Ned England. He got up quickly: Can Derek Carr trade with the Patriots?
Well, Raiders general manager Mike Mayok on Wednesday seems to have put an end to all these Carr trading scenarios. Instead, Mayok issued a brilliant review of Carr, which by most accounts is average to below average starting signal.
"I think Derek Carr has had his best year so far, under the leadership of John Gruden,"
; said Make, according to Paul Gutierrez of ESPN. "I think he is one of the best defenders in the NFL and we are happy with him …
"I think John Gruden and I would stand shoulder to shoulder and be at the table for Derek Carr."
Can Mayock's moods be calculated or can a classic general manager speak? Yes for sure. But if you take it at face value, it seems that the Raiders value Carr a lot and thus are against trading it. Carr, who enters his season at the age of 30, has spent the last seven in the organization.
As he closes the door to a potential Patriots quarterback, he leaves it wide open. He cites the fact that Las Vegas would be more willing to trade Carr's backup in Marcus Mariota.
Recently, there were reports that Mariota's trading stock had been hit due to incentives in his contract. Ian Rapoport from the NFL Network noted that based on the mentioned incentives, Mariota, starting the whole season, can give him $ 20 million.
Not surprisingly, he will repel several teams, but based on the Patriots' apparent need for the position, New England could be an obvious suitor for Mariotta.
And all indications are that the attackers have their ears to the ground.
Thumbnail by Paul Rutherford / USA TODAY Sports images