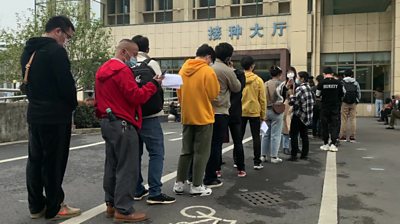 A city in eastern China has begun offering a coronavirus vaccine to the general public – although it has not yet completed clinical trials.
Hundreds of people are queuing in front of a hospital in Yiwu, where nurses give injections for a fee of about $ 60 (£ 45).
Robin Brant from the BBC is there.
Source link