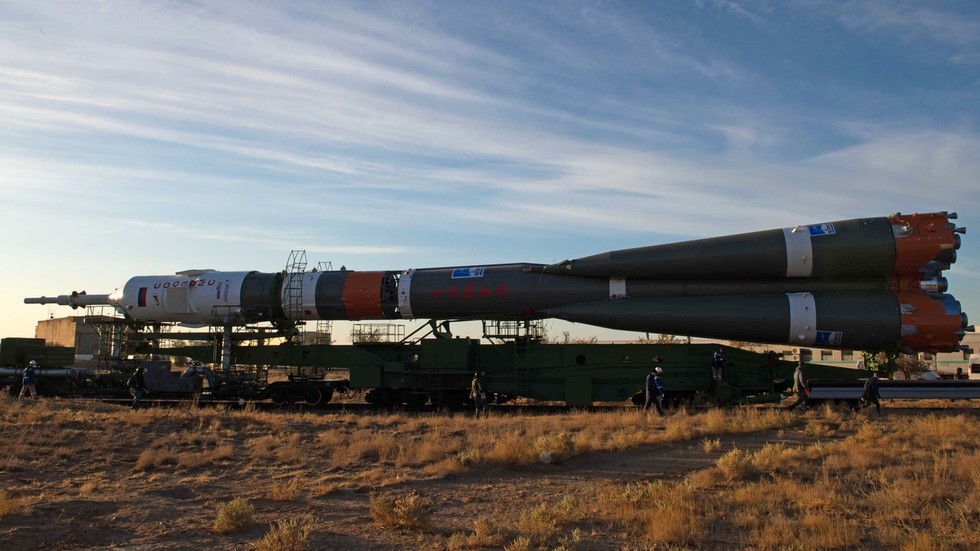 Ivan Wagner, a member of the crew of Expedition 63 aboard the International Space Station, fired on Twitter a shot at the height of the Soyuz rocket, which will send a crew of three into space on Wednesday.
Wagner, who spent months aboard the International Space Station, spotted the Soyuz spacecraft on the launch site of the Baikonur Cosmodrome in Kazakhstan, hours before it went out and transported Russian cosmonauts Sergei Ryzhikov and Sergei Kud-Sverchkov, plus an astronaut. Kathleen Rubins to the International Space Station (ISS).
"Hey, @KudSverchkov – I see your rocket from space!" Wagner tweeted from the ISS, uploading an image of the spaceport at a height surrounded by the Kazakh steppes.
The ISS cosmonaut said members of the current 63 expedition were preparing to meet "Two Sergei and Kate here"

; on Wednesday morning.
On Sunday, Russia's Roscosmos space agency unveiled images of a Soyuz-2.1a rocket and a Soyuz MS-17 crew ship being withdrawn from the Baikonur assembly hall. Engineers have placed the missile on the launch site, beginning final inspections of all systems.
The incoming reinforcement team will use an accelerated trajectory to reach the station. Typically, flight plans for manned missions include four orbits before boarding the ISS, which takes about six hours after takeoff.
This time, however, the Soyuz MS-17 capsule carrying the trio will make only two orbits and will arrive to meet the space station in a little over three hours.


Also on rt.com
Faster than the Moscow-London flight! Russia's Soyuz prepares crew with FAST-FUTURE so far to the International Space Station



Do you like this story? Share it with a friend!
Source link