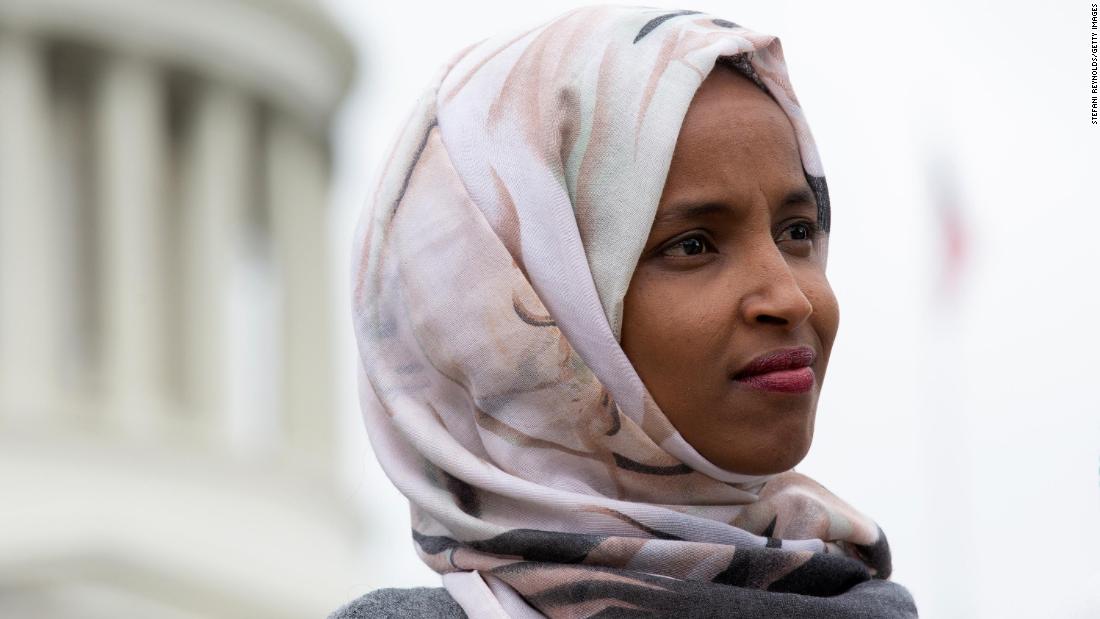 "Congress has the constitutional right to declare war. The president does not have it. The secretary of state does not, and Saudi Arabia certainly does not," Omar, a Minnesota Democrat, told CNN Burnet's Erin on OutFront. "I think we need to make sure that the American people understand that this administration – which is lying about the weather maps or the size of the crowd – cannot be trusted to give us all the information we need to be able to to decide whether or not we should go to war with Iran. "
" We are unable to think of another endless war and I really hope my colleagues in Congress put pressure on this administration to take a step back and understand how we use diplomacy to de-escalate the situation, "she added.
Omar's call for false lies by the Trump administration comes after Trump told reporters Monday that "it looks like" Iran is behind an attack this weekend on oil rigs in Saudi Arabia, but suggested that it was too early to say for sure. Freshman Democrat specifically cited Trump's many false allegations that Hurricane Dorian may have hit Alabama and the controversy shortly after he took office in 2017, when then-White House press secretary Sean Spicer said the crowd was about to join Trump is the biggest ever to contradict all available data.
Trump said on Monday that he "does not seek to enter into a new conflict, but sometimes it is necessary."
On Sunday night, Trump tweeted that the United States was "locked and charged depending on the check" – a refrain that Mark Short, the chief of staff of the vice president, told reporters Monday morning that he could not invoke military action .
"I believe that the closed and loaded is a broad term and speaks to the realities for which we are all far safer and more secure. internally from energy independence, "Short said.
While Trump was preparing for the re-election battle in 2020, there was a noticeable lack of public confidence in the information coming from the White House – like the false data referenced by Omar, –
A CNN / SSRS poll released last week found that overall, 71% said they trusted only some or nothing of what they hear from White House official announcements, about the same as 68% who felt this way at the end of 2017
Source link