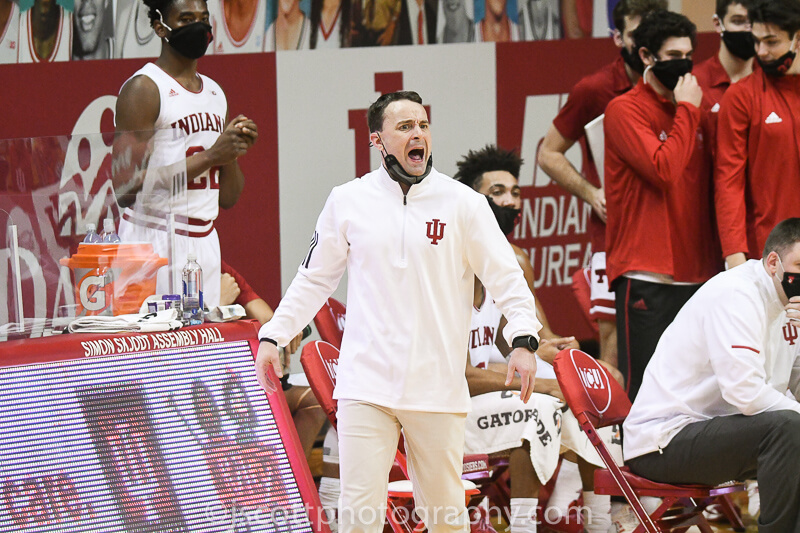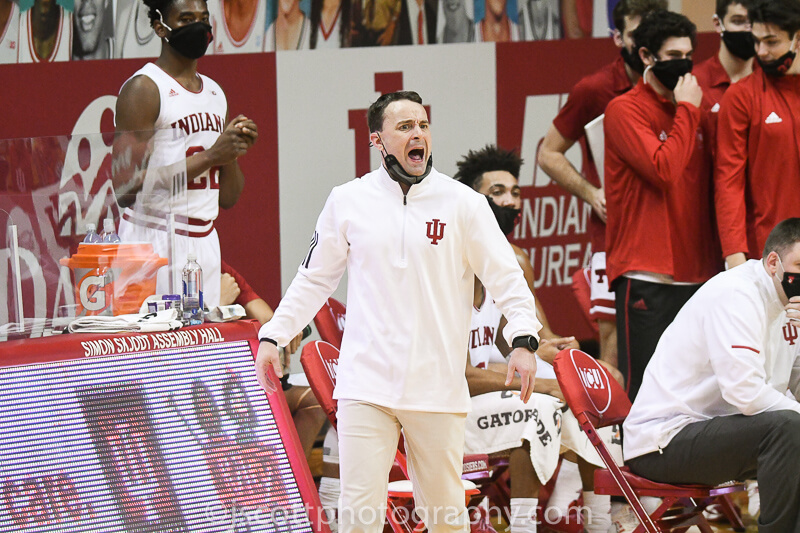 Quick thoughts of losing 74-63 at Rutgers:
How did it happen: In desperate need of victory, Indiana delivered a strike Wednesday night at Piscataway. The Husseins started strong and took a 23-8 lead in the first half and had the opportunity to extend it to 1
7 when Christian Lander had a front view of the rim. However, Lander missed it and Geo Baker hit a 3-point on the other end to make a 12-point game. This 3 of the Scarlet Knights was the first of seven, the rest of the half, as Rutgers erased the 15-point cushion and entered the half with a four-point lead. Rutgers started the game 0-of-7 out of 3, but knocked down seven of his last eight distance attempts in the first half.
The momentum that Rutgers built in the first half carried over into the second. Archie Miller had to use a timeout quickly as the Scarlet Knights increased their lead to seven at 40-33 with 18:49 to play. The Hoosiers never reached six the rest of the way as the Rutgers extended the lead to 20 to 5:49. At various times in the second half, it seems that the Husseins have given up for the first time this season. There was no fight. The loss, Indiana's ninth in the conference game, further damaged the program's hopes for the NCAA tournament in a season that was the starting point.
Exceptional performer: Trace Jackson-Davis scored 21 points for the team, and Al Durham Jr. added 20 points in the loss.
Statistics that stand out: After only allowing eight points in the first 12:02, Indiana handed 66 points to the Rutgers for the game's 27:58 finale.
Final IU individual statistics:

Final statistics without pace: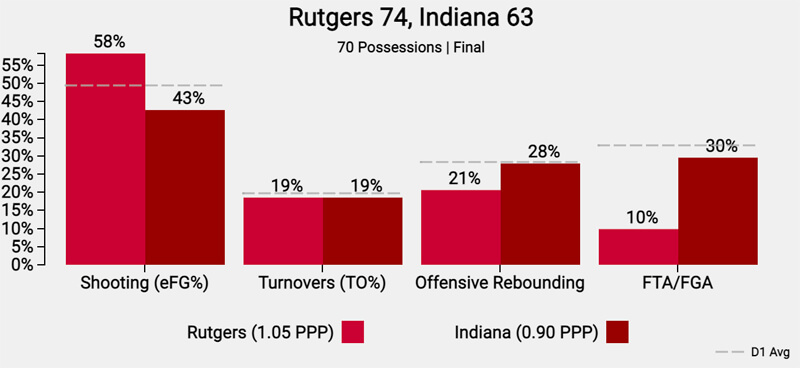 Filed in: Scarlet Knights of Rutgers
Source link