Latest news on infectious diseases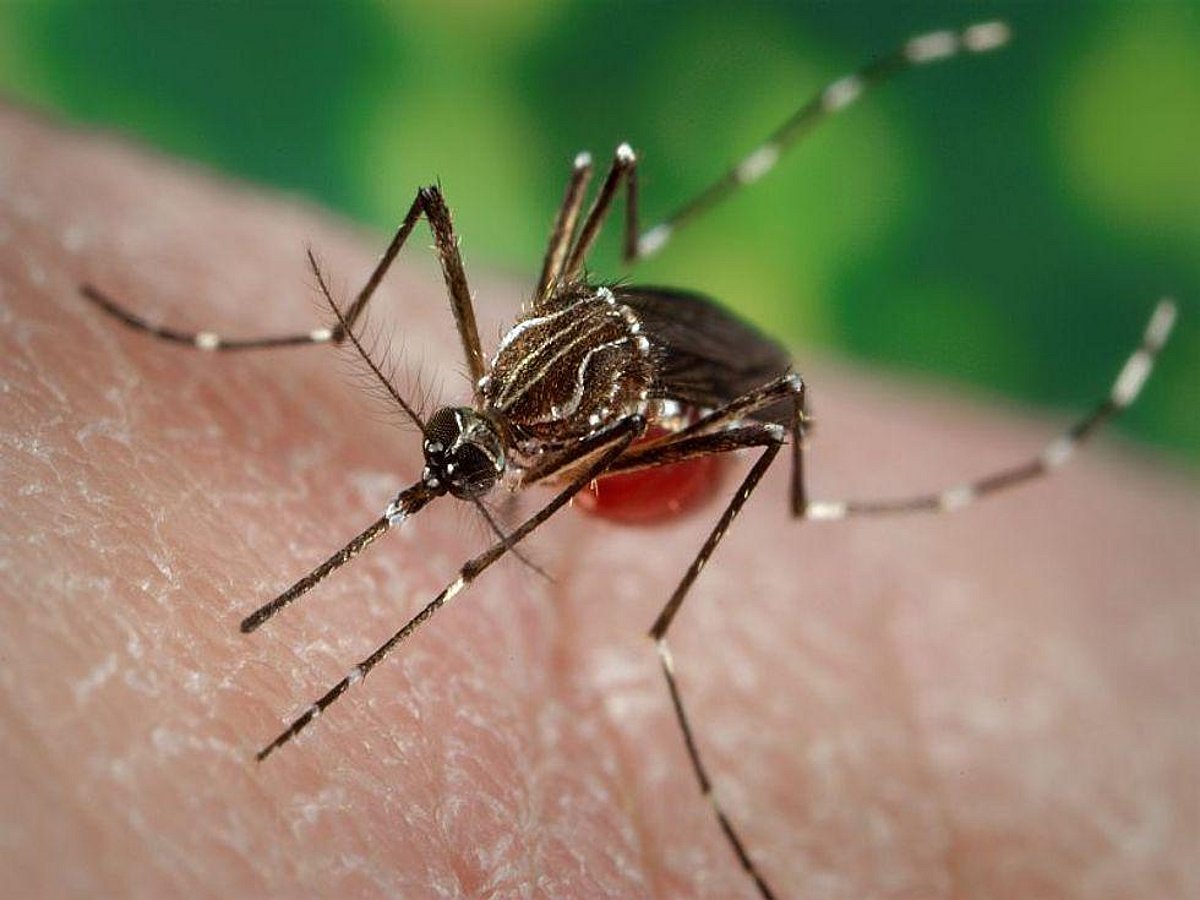 By Denise Mann HealthDay Reporter
The death of a 30-year-old Miami woman from locally acquired dengue fever underscores the need to report a potentially fatal mosquito-borne virus now found in the United States.
Once seen only in hot and steamy tropical or subtropical regions, dengue is on the rise in some parts of the southern United States due to global warming, travel, and other factors. While most Americans are still infected with the disease while traveling to parts of the world where dengue is endemic, there are also cases of locally acquired dengue in the United States, including an outbreak in 201
9 in Miami.
This can happen when a local mosquito feeds on a person who is infected with dengue and then passes the disease on to others.
It is spread by the bite of an infected person Aedes mosquito, dengue can cause fever, rash and muscle or joint pain. In severe cases, dengue can cause potentially fatal bleeding and shock. Each year, up to 400 million people will be infected with dengue and about 22,000 will die from the disease, according to the US Centers for Disease Control and Prevention.
In 2019, Florida saw 413 people diagnosed with dengue, most of whom had recently traveled to Cuba. The outbreak led to 18 locally acquired cases, including one that killed the young woman from Miami. To determine the source of the infection, doctors reviewed the woman's travel history and performed genetic sequencing of the virus, which confirmed that it had been acquired locally.
Her story is the basis of a letter in the edition of New England Journal of Medicine. It should serve as a warning, said co-author Dr. Stephen Morris, an infectious disease specialist at Jackson Memorial Hospital in Miami.
"Florida is something of a quasi-endemic area for dengue," he said. "We should expect this as a risk to move forward, and doctors in the southern United States should know that dengue is on the table as a possible diagnosis."
There is no widely available dengue vaccine, Morris said. To prevent infection, "use a good bug spray, cover your skin and avoid areas with a lot of stagnant water," he said. Mosquitoes like to lay eggs near standing water in buckets, bowls, pots and vases.
Door and window screens can also protect mosquitoes outside, Morris said.
Delayed diagnosis
There is no quick dengue test, so it can take several days to make a diagnosis, said study co-author Tyler Sharp, an epidemiologist with the CDC's San Juan dengue branch in Puerto Rico.
The delay in the diagnosis played a role in the death of the woman in Miami. "If you think it could be dengue, treat it as if they have it, and if it's negative, there's no flaw," Sharpe said.
Treatment includes hydration and careful monitoring of vital signs. "Tell your doctor if you've been to an area where dengue is endemic or if someone you know has recently been diagnosed with dengue, as it may not be on the minds of many doctors," he said.
Fighting mosquitoes at the community level is more difficult, Sharpe said.
"We need to raise awareness and develop, evaluate, and ultimately implement dengue control tools in South Florida and elsewhere," he said.
Ways to reduce the mosquito population are currently being explored. For example, as part of a controversial study, Florida released genetically modified male mosquitoes that transmit a gene that kills female offspring before they mature. Only female Aedes aegypti mosquitoes can bite and spread dengue.
Unless and until the mosquito population is reduced, "it's very important to be aware of dengue in Florida, Texas and Hawaii because we know mosquitoes are present," said Yesim Tozan, a global health assistant at the NYU School of Global public health in New York.
Fortunately, most local outbreaks in the United States are limited because mosquitoes cannot fly too far, she said.
"We need to be vigilant about fever and disease, especially when we know that mosquitoes are active," Tozan said. The mosquito season covers from spring to autumn.
"Climate change makes us see hard weather as unexpected rain and changing temperatures, and mosquitoes are very sensitive to that, so we suddenly have breeding activities when we don't usually do it," explained Tozan, who is not in the new report.
"Be an educated traveler," she said. "If you are returning from areas where dengue and other mosquito-borne diseases predominate, share your travel history with your doctor."
More information
The US Centers for Disease Control and Prevention offers more on dengue prevention.
SOURCES: Dr. Stephen Morris, Infectious Diseases Specialist, Jackson Memorial Hospital, Miami; Tyler Sharp, PhD, epidemiologist, CDC Dengue Branch, San Juan, Puerto Rico; Dr. Yesim Tozan, Assistant Professor, Global Health, NYU School of Global Public, New York; New England Journal of Medicine, June 10, 2021
Copyright © 2021 HealthDay. All rights reserved.
QUESTION
Bowel regularity means bowel movements every day.
See Answer
Source link