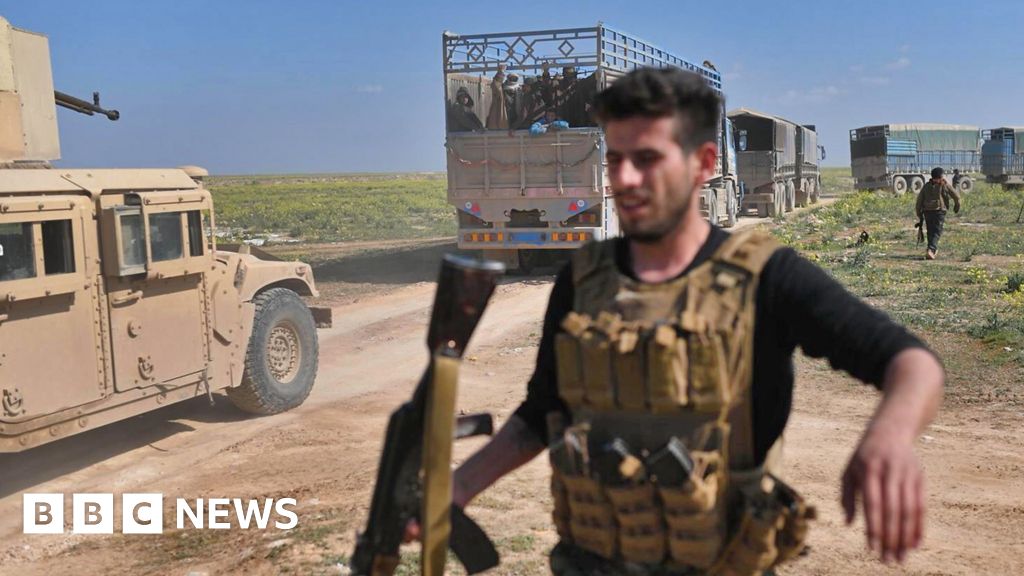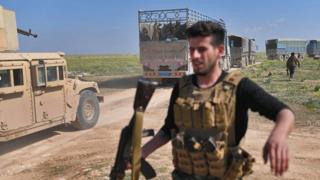 Civilians were evacuated from the last village in Syria still held by the Islamic State (IS) group. They are reported to have been trapped.
The US-backed Syrian Union for Democratic Forces (SDF), who besieged the area, said he still does not know if any of the IC fighters is among the passengers.
There were controversial reports on the state of the operation.
The United Kingdom-based Syrian Human Rights Watch reported to the BBC that it believes all the civilians and fighters who were in Bagus have left. quoted from sources saying the rebels agreed to surrender after extensive talks with the SDF
However, the US-led global IP defeat coalition says it can not verify reports of surrender to fighters.
said the SDF continued to evacuate civilians and that the "hardest" fighters remained in Bagus.
On Tuesday, the UN expressed concern over the fate of about 200 families allegedly closed in the area. copyright
AFP
Image Inscription

Many of the men on the trucks wore brown keff


Human Rights Chief Michel Bachelet said they were apparently actively prevented from leaving the IC and continued to be subjected to intense bombering by the SFF and US-led coalition forces. Baggus, after Mrs Bachelet spoke. But none of them has withdrawn from the night, Reuters reports.
The US-led naval aircraft made two strikes in the area before the first trucks left on Wednesday. After many days of trial, we were able to evacuate the first batch today, "SDF spokesman Mustafa Bali said.
Mr Bali said he did not know how many people were brought or whether some IS fighters had been involved but that it would become clear that when the trucks reached the nearby checkpoint of the SFP.
"There are still civilians inside [Baghuz]," he added.
On Tuesday, the SDF said its fighters would attack the IS pocket after evacuating all civilians who wanted to leave. The fighters, they warned, had only two possibilities ̵
1; to surrender or to die.