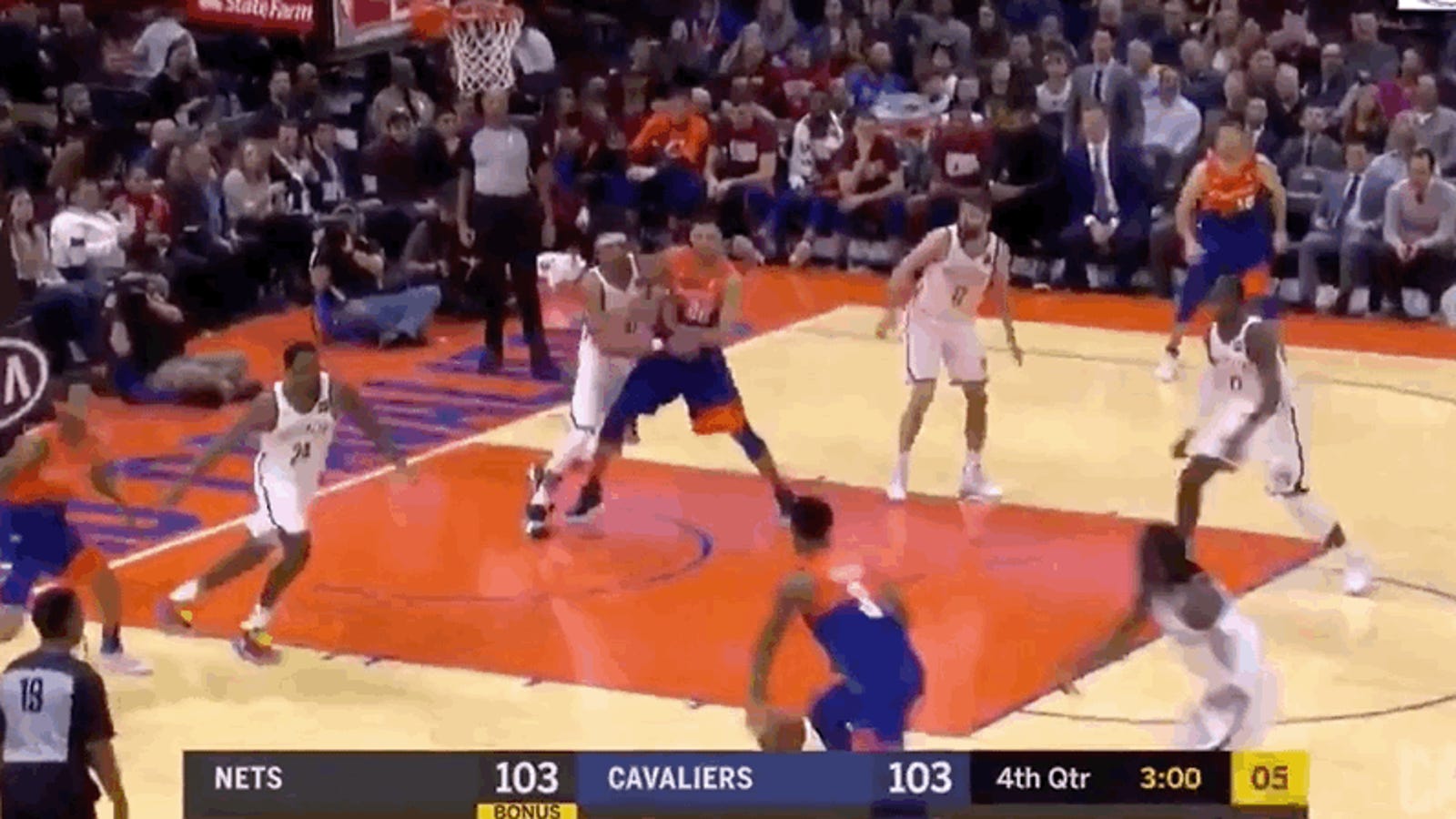 This night is obviously a good night for bouncing young dudes of terrible cellars at the Eastern Assembly to rise and forcibly fall on someone whose season is no longer over. First we got Kevin Knox to the hell out of Ben Simmons, and now we have Cavaliers' Marcus Kris, who thundered home, massively tossed Tomahawk in Jarrett Allen's glass from Brooklyn:
That should not be the case with Jarrett Allen! This is the man who turned Blake Griffin into dog food and quietly slammed LeBron James to the brink, and hit James Harden's immersion and in a really crazy feat even denied Janice Antetoquanpo to immerse in driving. Earlier in this game he filled Colin Sexton's weak crap in his face as if it was not a big deal. See this shit:
It's kind of an anti-tactic that the person who finally posters him is Marquese Chriss, but Chriss is a serious dunker, and dunking is almost certainly his only NBA class skill. The poor man had a particularly disappointing season. He traded with Rockets, but dropped out of the rotation, although Houston resorted to Danuel House to fill the rotation minutes during the first half of the season. Chris finally asked for trade, but within hours of making his request, Rich Paul announced that Anthony Davis had rocked his trade application in New Orleans – if time did not delete Chris's request completely from the NBA card, then it certainly looked terribly foolish
For his efforts, before the deadline, Chriss was traded with the Cleveland Cavaliers, for such a hopeless destination as in today's NBA. And then Monday night was roughly blotted out by all people, Mario Hezonia. Terrible. But it is nice to see that he directs the disappointment in a positive direction!