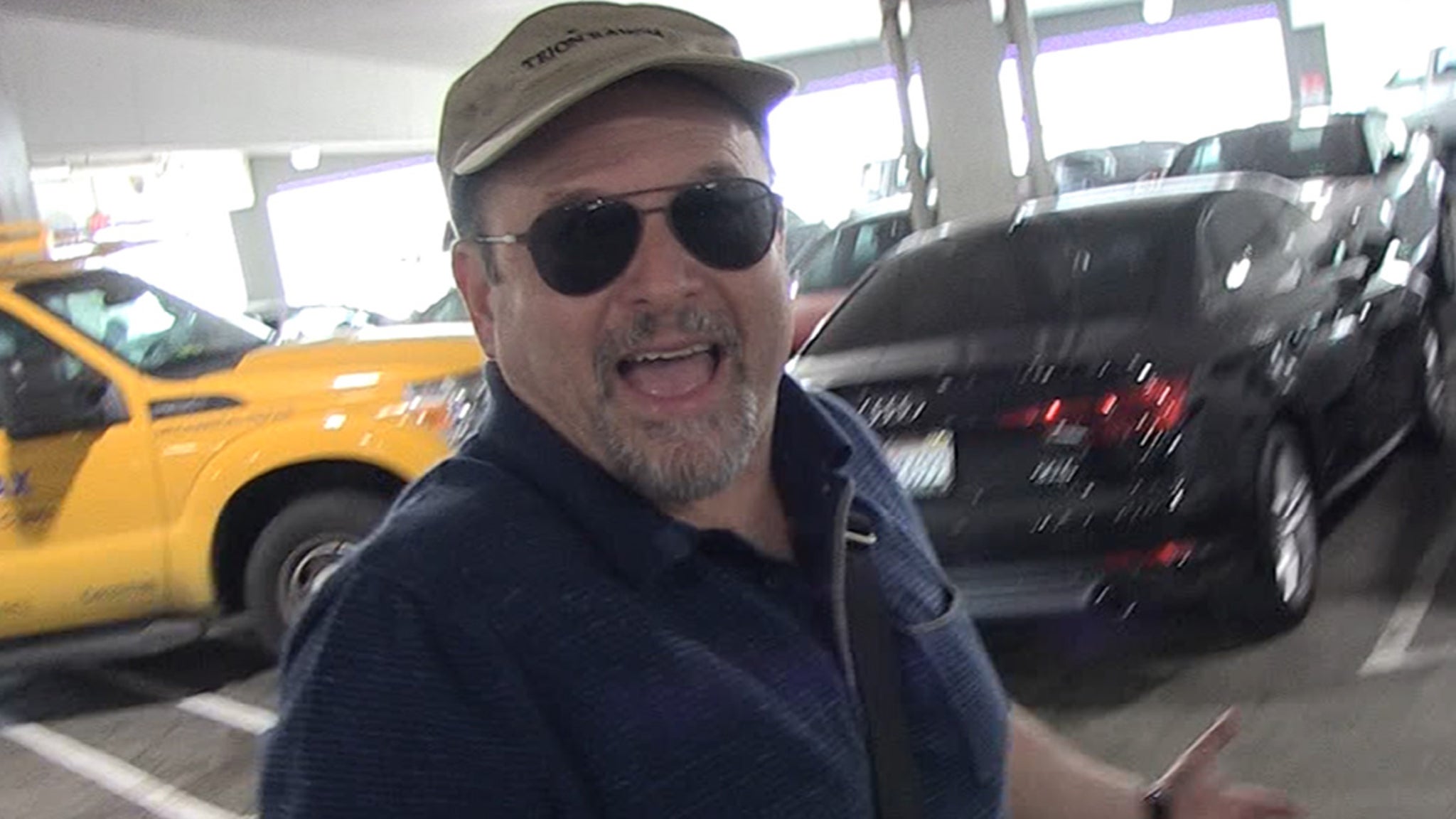 Jason Alexander knows that media companies are ordering to launch a gold mine for air rights "Seinfeld" reruns, but it's not too concerned about the final sale price … for a very good reason.
We ran into George Costanza at LAX and asked him about the crazy bidding war that should go down in 2020 after Seinfeld left Hulu and hit the open market. Estimates are that streaming rights will go for half a billion dollars!
Jason – who played Costanza nearly 10 years before the iconic sitcom aired in 1998 – says he can't believe people are still watching their show for nothing in 2019. Still, he loves the fact that that people rediscover it and get some (small) kicks from it.
Our photographer asks if Jason will see any of that money when the new deal is finally ready next December. You should see his answer, because he is obviously not the least bit concerned. But is he disappointed? Just watch.
Jason, Julia Louis-Dreyfus and Michael Richards known NOT to relinquish their syndication rights. This is one of the reasons the show ends. However, they did make large, one-off payments and, of course, receive money from mailboxes (screen actors' guild fees) while the show continues to air.
As for where Jason would like to venture into Seinfeld after Hulu's 5-year start, he says he really doesn't care … maybe the best conglomerate will win. Classically apathetic George.
Source link