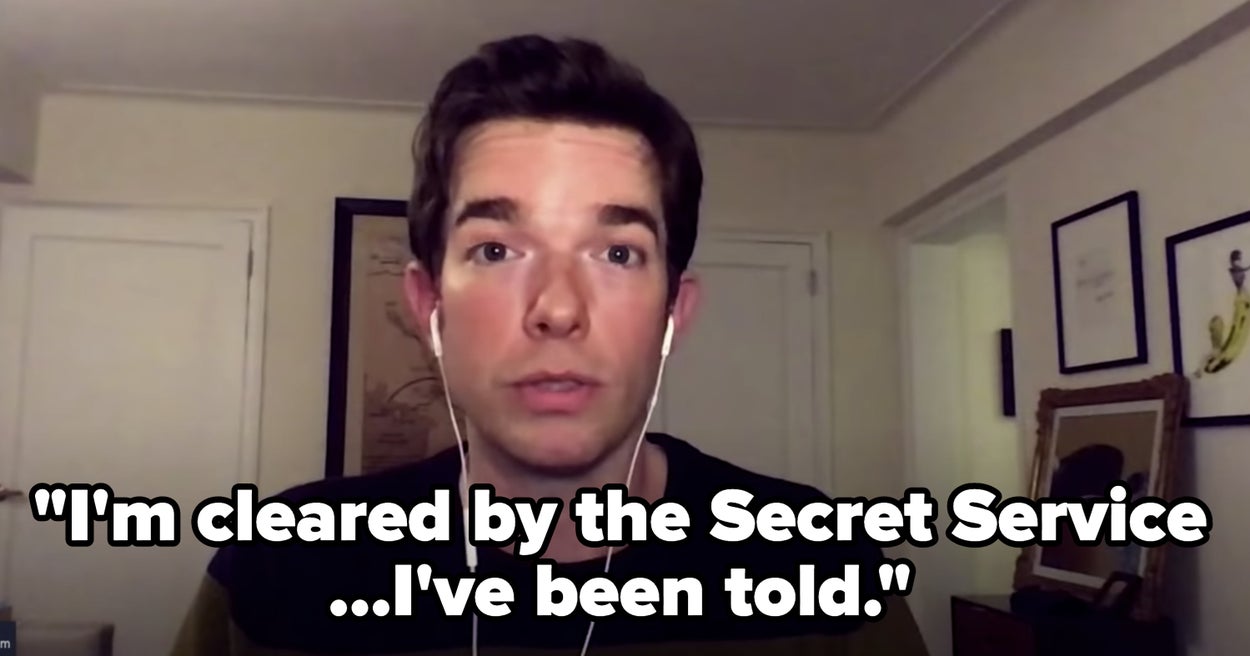 "I guess there's a file on me? Absolutely. Did I enjoy it right now? Not so much."
John Mulani was quite a year old: he was the host Saturday Night Live he has twice been nominated for two Emmy Awards, and this weekend for his show Big mouth returns for Netflix season 4.
As it turns out, part of John's political humor has put him in a bit of a secret service situation, as he revealed in an interview with Jimmy Kimmel.
During his opening monologue on February 29 at SNL, he made a joke about a leap year that had some political implications.
As he explained to Jimmy Kimmel, the joke does not mention any politician by name, but that did not stop the literal secret service from asking some questions.
"I guess there's a file on me? Absolutely. Did I enjoy it right now? Not so much."
However, John made it clear that the person who checked it out understood that the joke had "nothing to do with Donald Trump."
Rest assured, John had no problems.
He also takes the opportunity to tell one of the jokes of his latest SNL a monologue on October 31, which received little reaction, which John said was deserved.
According to John, he wanted to say that some things will never change, no matter who won the election, but in the end he hinted that the outcome of the election does not matter, which he quickly said was not how he actually felt.
Fortunately, John was able to figure out what he meant, and we all learned a valuable lesson: jokes are serious things.
BuzzFeed every day
Keep up to date with the latest daily news with the BuzzFeed Daily newsletter!
Source link