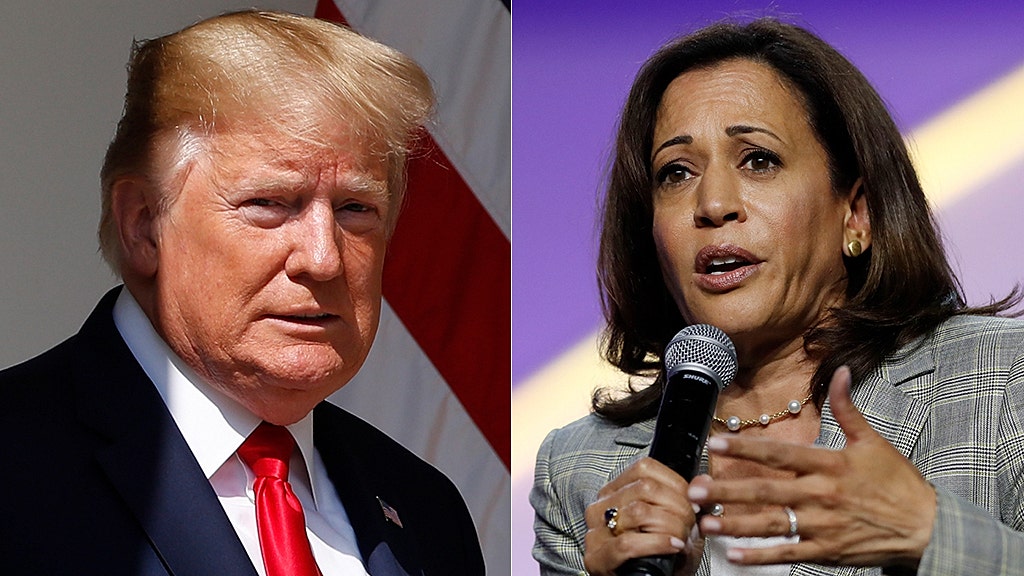 Sen. Kamala Harris, California, said Saturday that she did not hear a member of the New Hampshire City Hall on Friday call President Trump "mentally retarded" and apologized for laughing after the comment.
"When my staff played a video from my town hall yesterday, it was disturbing," Harris tweeted on Saturday. "I didn't hear the words the man was using at the moment, but if I had, I would have stopped him and corrected him. I'm sorry. This word and others like it are not acceptable. Ever."
KAMALA HARRIS FILLS OVER THIS DIFFERENT CONDITIONER 2020; THE SUGGESTED TRUMP LOVED THE PRESIDENT
It's unclear what the California senator laughs at, but a video of the event shows her praising the attendee's comments and laughing just after the man uses the term.
KAMALA HARRIS YOU CAN SUPPORT PLASTIC "CNN CLOTH SUNNY BAN MARTON"
"I heard him talk about other things and then he came later. I really have not heard or processed this or in any way forgive myself. That's for sure, "Harris told CBS News Saturday.
She added: "It's insulting and you would think that in 201
9 people will have a better understanding of how difficult such a term can be, but also the story behind it, which is a story of really neglecting the needs and realities and capacity of our community for people with disabilities. "
Last month, Harris launched a policy proposal aimed at empowering people with disabilities.
Click here to get the FOX NEWS application
" Kamala Believes in America, which is fully accessible and including all and its administration will strive to make this a reality in all parts of our society, "the proposal says.
The document also contains a promise to include people with disabilities in its policy processes." As President Kamala, there will be different leaders with ins expectations that develop all the policies that its administrative champions, including priorities that will elevate people with disabilities, "says the plan.
Source link