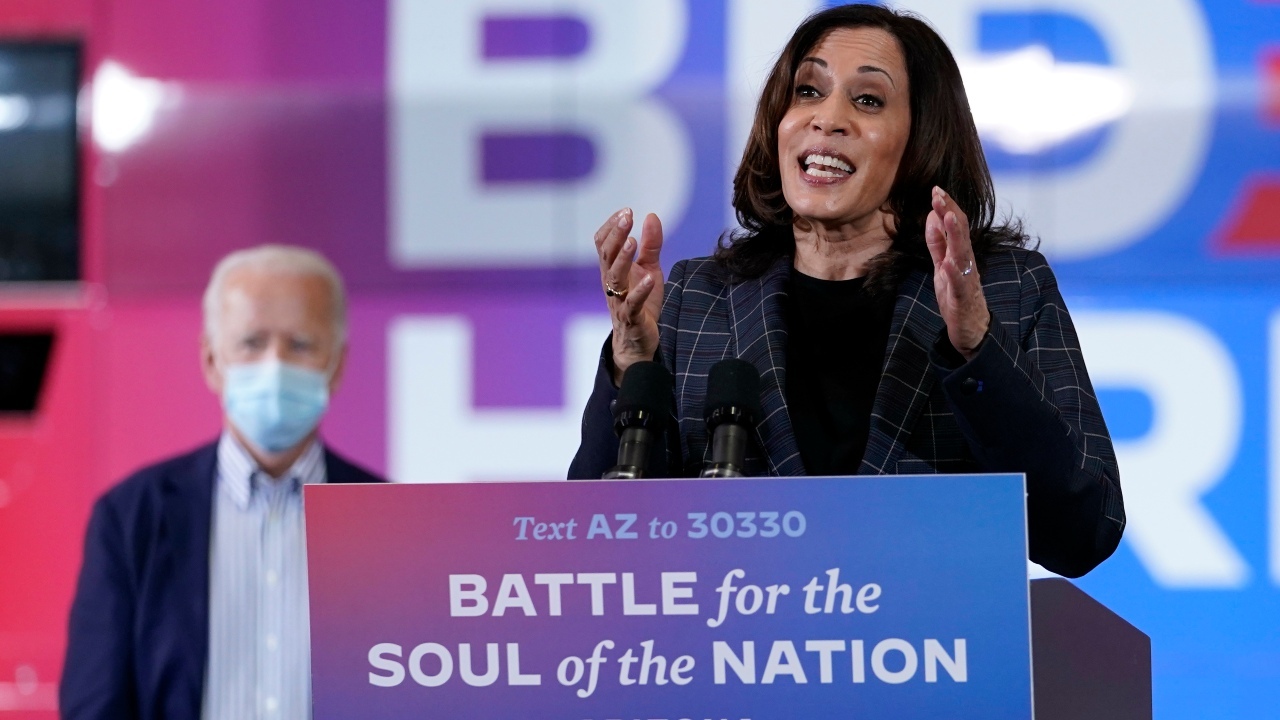 Democratic Vice Presidential nominee Kamala Harris, of California, had an awkward moment during a virtual campaign in North Carolina on Thursday when she and a staff member burst out laughing amid a strong push to vote.
"So my last point is this: This election ends in 19 days," Harris said, and a smile spread across her face. "Yes, that's what I said. Did Kamala say it ends in 19 days? Yes, I said, he said it ends in 19 days." At that moment, Harris seemed to be struggling with laughter.
KAMALA HARRIS CALLS FOR BARRET HEARINGS "ILLEGITIMATE PROCESS"

;, SAYS REPUBLICS, "RULES HARM"
"Because you see North Carolina, early voting begins today, October 15," she continued, as a male voice outside the camera was heard laughing. "So we want you to start voting. On October 15, we want you to start voting and vote earlier."
The personal early voting in North Carolina takes place from October 15 to October 31. Voting by mail begins when ballots begin to go to the polls on September 4th. North Carolina was the first state to send ballots to voters.
MADDOW REQUESTS KAMALA HARRIS IF TV NETWORKS MUST "REFUSE" TO GIVE AIR IMPACT AFTER A DEBATE
Harris continued to encourage voters to re-elect Democratic Gov. Roy Cooper, who had just taken part in a debate the night before against Republican rival Lieutenant Dan Forrest.
Forrest followed Cooper for restrictions he imposed to counter the coronavirus pandemic, which involved closing bars and gyms longer than the rest of the state.
"We don't need a governor to treat us like 5-year-olds," Forrest said, according to WRAL. "Lock mandates and masks actually do more harm than good."
Click here to get the FOX NEWS app
Cooper defended his decision.
"You can't wish the pandemic to go away," he said. "It doesn't work that way,"
Fox News's Evie Fordham contributed to this report.
Source link