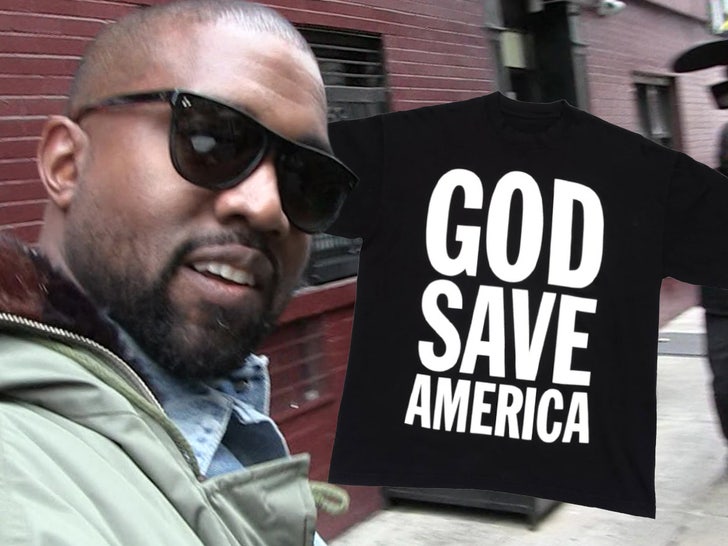 Exceptional
Kanye West he seems to have one last trick up his sleeve at the last moment of the blitz of his presidential campaign … let go and God forbid.
You have just filed legal documents to lock the rights to "God Save America" ​​- which he wants to hit on shirts, sweaters and hoods in what appears to be a last-ditch attempt to push his message that was in front and from the center in his first advertising campaign … restoring faith in politics.
It's not clear if this is a campaign slogan – like Barack Obamais the famous HOPE or TrumpMake America great again – but it certainly reads as such. The phrase also feels like a game of "God bless America" ​​… and patriotic, but also quite sacred with "Save" replaced.
Kanye filed for the trademark last week, coinciding with the release of his advertising a debut campaign … something that just hit the airwaves on Monday, 3 weeks before voters appeared on the ballot box on November 3rd. Some people feel this ad – and maybe now this new catchphrase he wants to conclude – is too little, too late. This or maybe just in time … depends on who you ask.
Anyway, if Ye gets approval for this … get ready to see some new products – probably priced from high point of sale 😅.
Source link